77
Crowd Control – Crowd control is a public security practice where large groups are managed to prevent the outbreak of crowd crushes, affray, fights involving drunk and disorderly people.
Mechanism– A natural or established process by which something takes place or is brought about.
-Wikipedia
Crowd Control Mechanism– The process, method or the tool that is used to manage the large group of people at a place, are collectively known as crowd control mechanisms.
These dispersal mechanisms, with their unique properties and characteristics meant for crowd management and control, offers the smooth flow of visitors at a place and thus help businesses perform better in this competitive world.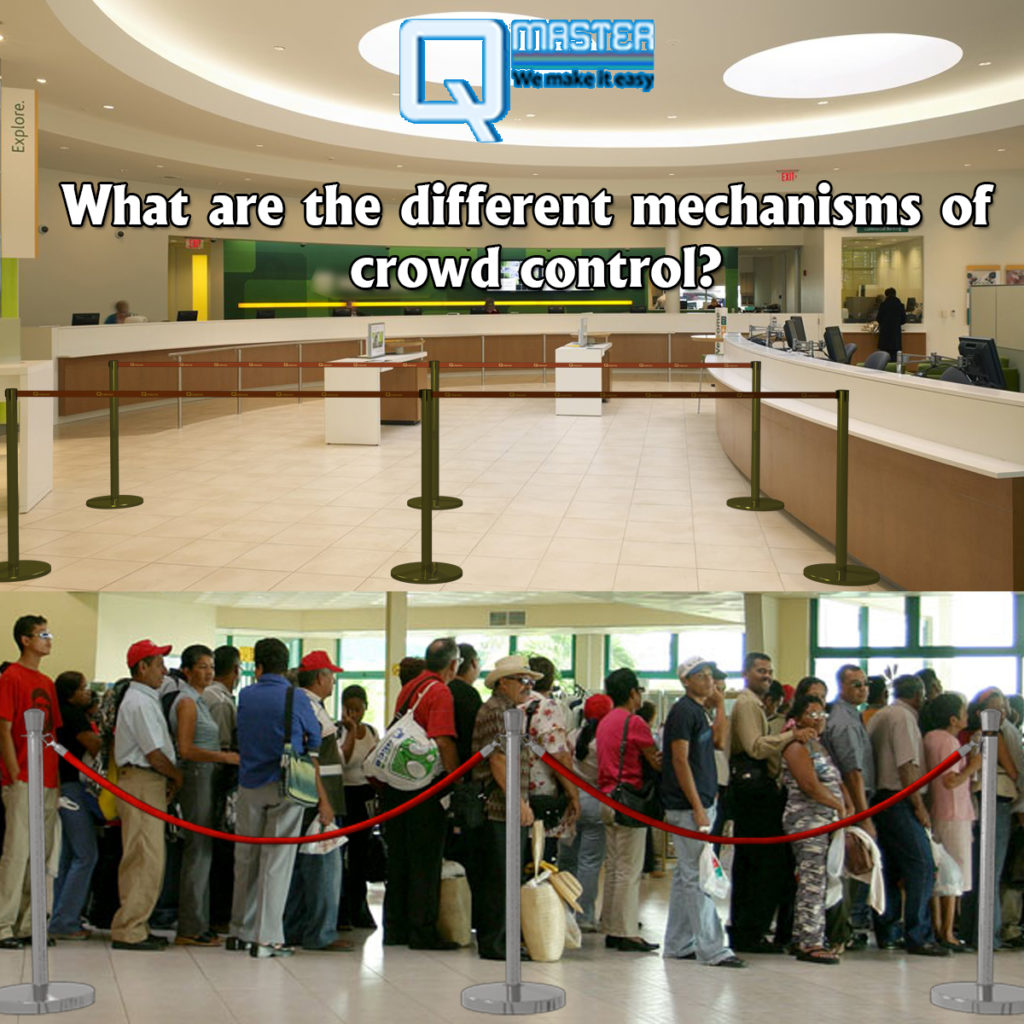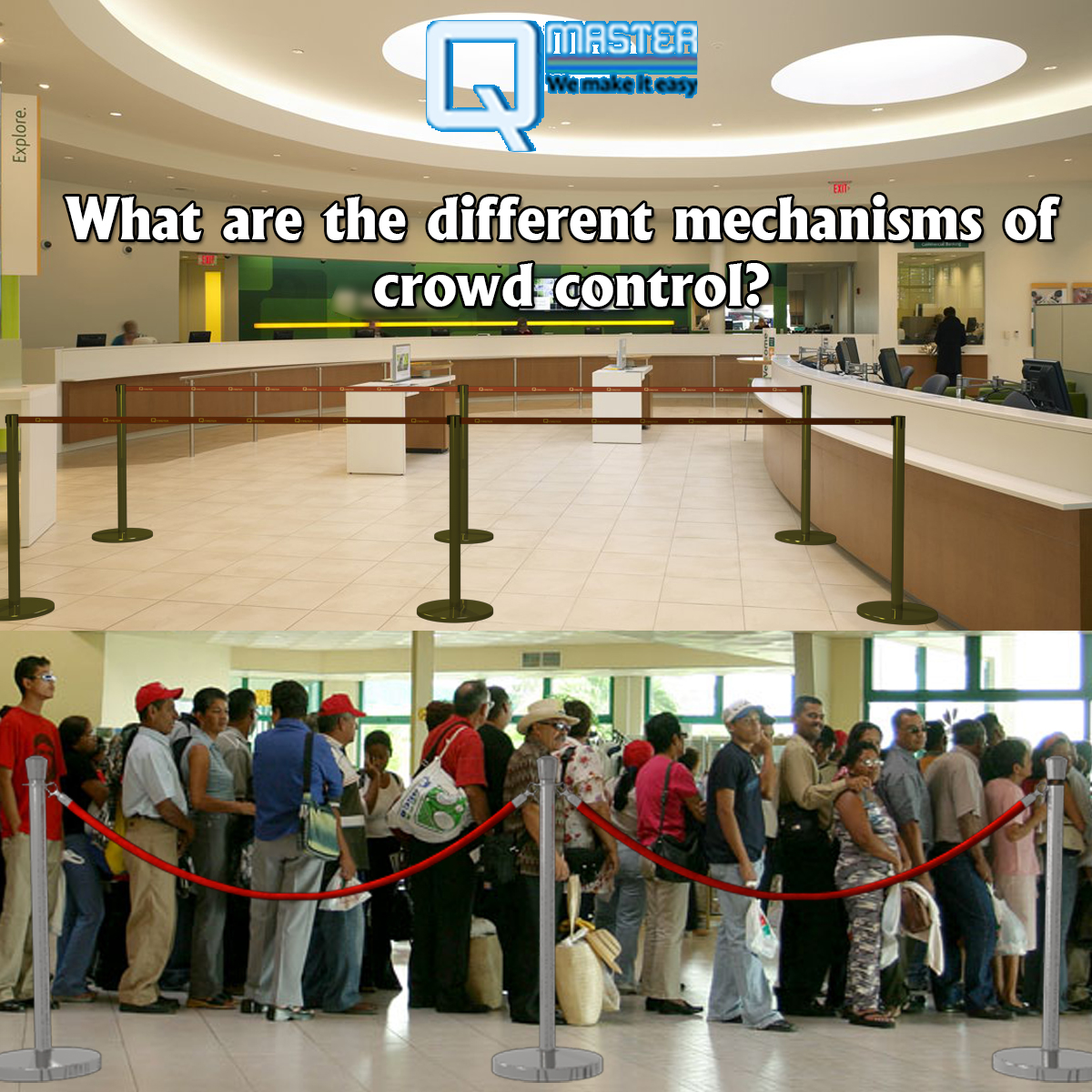 Qmaster, being trusted retractable barrier supplier is offering most popular crowd control mechanisms to its customers from the inception itself. Where, the extensive range includes Retractable Belt Barriers, Belt Stanchions, Rope Posts, Sign Boards, etc.
These all products mentioned above can be used at the places such as- airports, railway stations, metro stations, food courts, hospitals, shopping centres, malls, temples, banks, movie theatres, schools, colleges, etc.
The specifications and the features of these Mechanisms are as follows:
Retractable Belt Post- Counted as the most popular and demanded Queue management solutions, these retractable barriers are comprised of the stainless steel body with the heavy base and consists of a retractable band of approximately 2-meter length with inter locking feature.
Note: Message or Logo can also be printed over the belt with minimal additional cost.
Rope Posts- Available in both gold and stainless steel finishes the rope posts from QMaster are perfect for events with VIP entries. Very easy to install with no extra tools required, these queue posts are advisable for adding elegance in the background and management as a front image of your place.
The various color ropes are also available as separate entities with gold/steel finish locking ends.
Sign-Board– Not exactly used for crowd control purposes like retractable posts or rope posts, but still this counts as one of the most valuable tools, or we can say mechanism for managed queuing and crowd control management.
Because informed visitors are always better than confused visitors.
Available in A3 & A4 Sizes, the sign holders from QMaster offers solid metal frame with the polished finish, front and back clear acrylic protectors and convenient metal adapter that attaches to almost every 2-1/2" diameter post.
What are the different mechanisms of crowd control?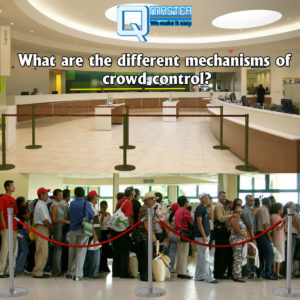 Crowd Control - Crowd control is a public security practice where large groups are managed to prevent the outbreak of crowd crushes, affray, fights involvi