69
All of us have individual experiences of waiting in lines for the turn. Sometimes it's frustrating and the other times it is hectic and time-consuming. All this happens mostly due to the reason of unorderly queues where people tend to push each other for the turn and has no specific structure to follow for the service.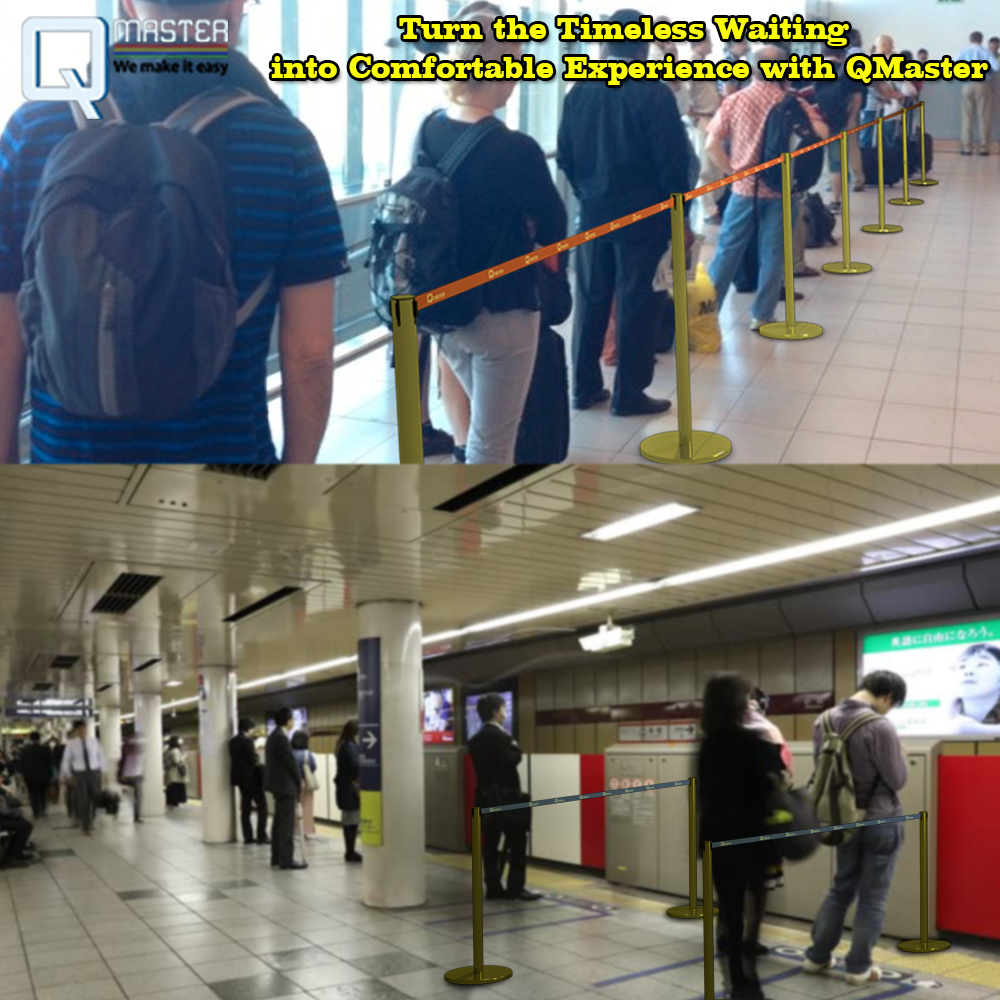 This unorganized structure and the unwanted wait can now be turned into a pleasurable experience with QMaster. Wondering How? Take a look below to get the answer.
Giving all the persons, standing in lines, the fair chance of the turn, the queue management and control equipment helps in avoiding the people who cut the queues in between. It helps them in controlling the anger of the people standing both in front and behind of that person. The ire of the queuing people rise even higher when the person standing behind them gets served first and they have to wait longer for their honest turn and QMaster never let this happen in its presence.
Also preventing the slips and trips due to pushes in the queues, the Queue Master guide them through the right path without disturbing the others and without requiring them to ask for some manual help for the directions.
Shortening the wait and making it comfortable, the retractable belt posts from QMaster makes it possible by giving them no chance to skip the queues and hence everyone will be served on the First Come First Serve Basis with the help of these tools.
Further, if we talk about Rope Posts from QMaster, they are best to give the VIP Look and Feel to the Red Carpet Events, Birthday Parties and Other Celebrations. The colorful velvet ropes match to the existing décor and hence adds an extra touch of elegance and style to the places requiring security and organized queuing arrangements.
Further, adding to the more comfort of the visitors, QMaster deals in A3 & A4 Size Sign Holders, which let the organisers guide them through the paths or to convey them some message without any manual intervention.
Minimizing the staff requirements and maximizing the discipline level of the places, we strive to make the customer experience positive while also increasing the business profits by the significant numbers.
If you too want to achieve this aim with us, and you too want to do the makeover of your place with the best queue management equipment like Belt Posts, Rope Posts, Ropes, Sign Boards, we will be happy to assist you in this goal. Just call us at +91-9910825579 or email us at info@qmaster.in for more info.
Turn the Timeless Waiting into Comfortable Experience with QMaster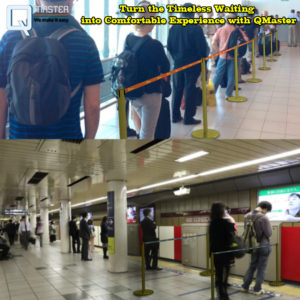 All of us have individual experiences of waiting in lines for the turn. Sometimes it's frustrating and the other times it is hectic and time-consuming. All