62
Most of the times, in shopping history, the customer experiences start with their first visit and this first visit holds the great capability to convert them into happy regular customers of your brand.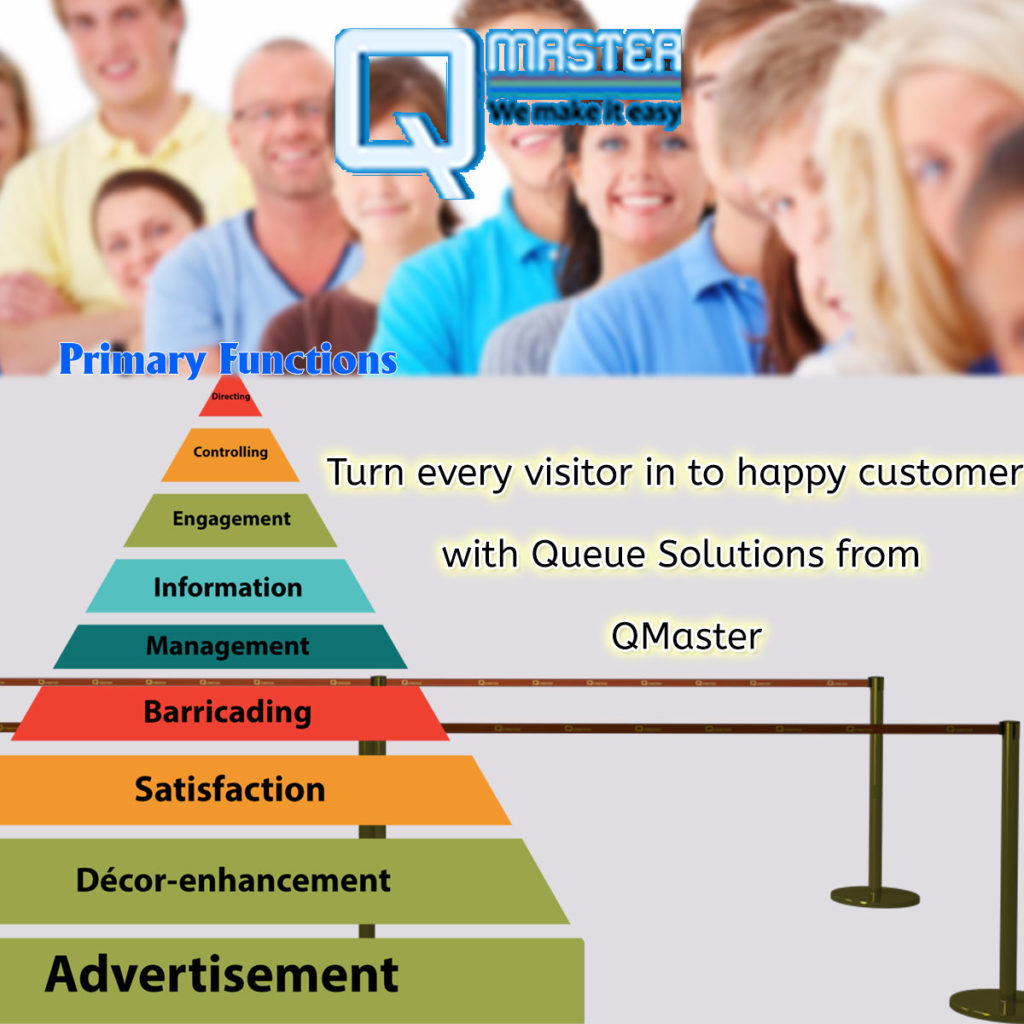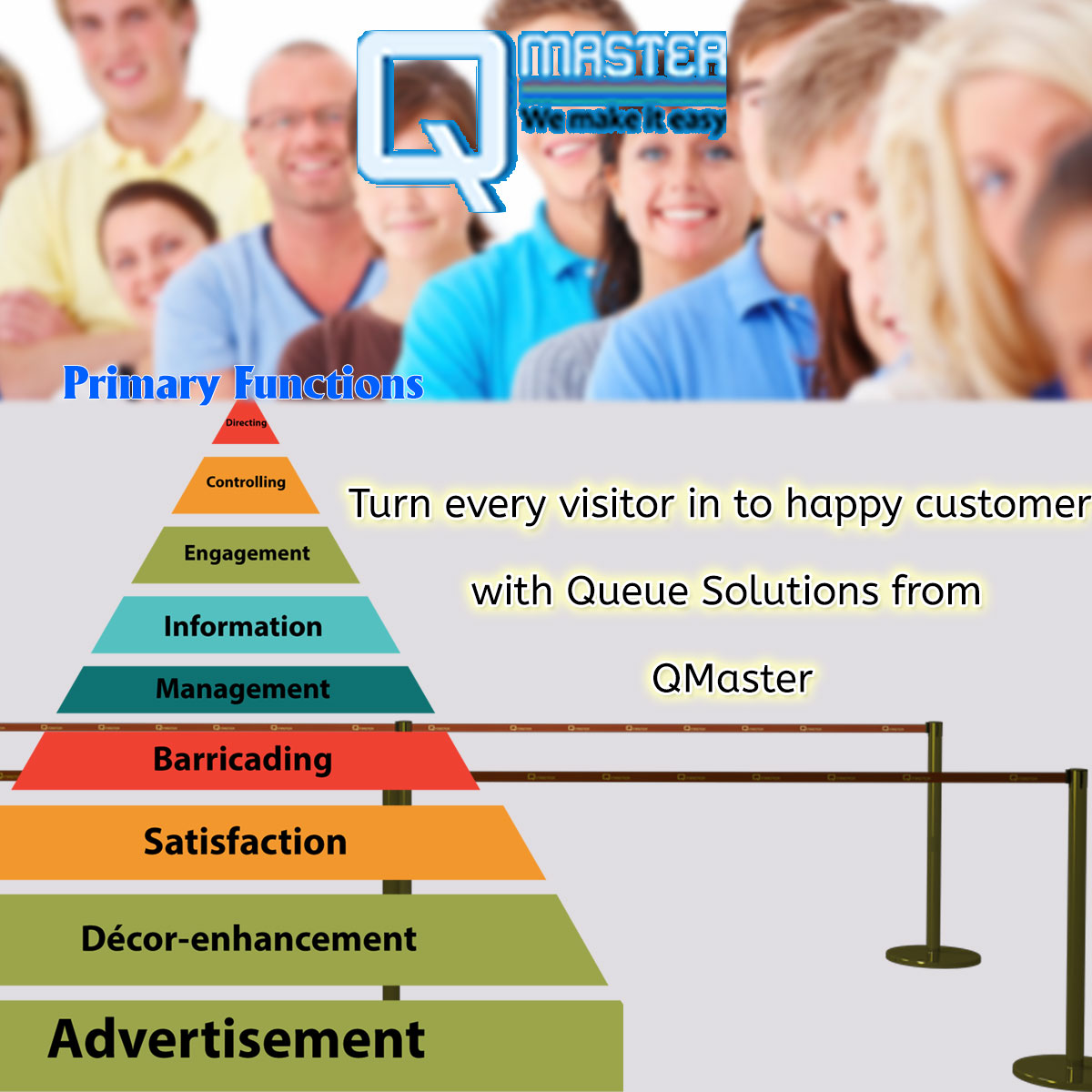 Now making your business capable of converting these visits into patrons is a process that you need to understand according to the needs and the shopping pattern of your visitors.
The next step in recognizing and fulfilling the basic requirements of the visitors is to make them comfortable while they are shopping.
The two key points to remember here are-
"Never let them feel frustrated even during the longest wait."
"Comfort and Engagement always leads to satisfaction."
No frustration and complete satisfaction will thus take you towards the aim of -Turning every visitor into the happy customer.
Let's see how QMaster can help you in this journey-
QMaster, creating happy, satisfied customer stories from the past so many years works to provide leading solutions for crowd control, guidance and security products at the minimal price.
The primary functions that QMaster performs at your business includes-
Directing

– Installing the

Belt Posts

or

Rope Posts

for way-forming can do the task of directing your visitors at the right intended place.

Controlling- Controlling the queue-jumpers from skipping the queues while maintaining the right order of service can help keep your customers satisfied.
Engagement– The compelling messages written over the sign boards can keep them engaged and entertained at the same time.
Information– Provide necessary information to your customers like rules, directions, messages or processes by using appropriate sign boards at the right place.
Management- Queue-Controlled entries and the cash counters always help your staff maintain the right working order at the premises. It also helps in security enhancement at the place.
Barricading– Restricting the access to an unauthorized area is now polite and easy with the use of retractable belt posts.
Satisfaction– Turn on time, First Come First Serve, No pushes or jerks, No partiality in the service order leads to highest levels of customer satisfaction.
Décor-enhancement– The elegant and classy places can be decorated along with security, management and control contributions with classic rope posts with velvet ropes.
Advertisement- The belt posts gives the owner a flexibility to advertise their brand name, logo or any particular message printed on the belts with the colour matching their interiors or the individual's choice.
Hence, this way QMaster not only controls the queues but is a master in increasing your sales, footfall and profits with a significant number.
To enhance your brand value today, you can call us at 9910825579 or send us an email at: info.qmaster@gmail.com
Turn every visitor into happy customer with Queue Solutions from QMaster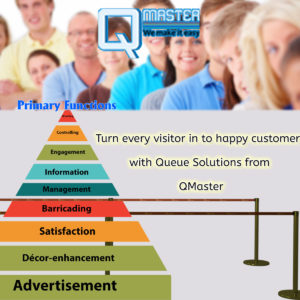 Most of the times, in shopping history, the customer experiences start with their first visit and this first visit holds the great capability to convert th