71
Whether the need is to make a separate way for the pedestrians or to guide them to a particular location, Retractable belt barriers are the perfect way to do all the tasks related to crowd and queue flow management.
Sturdy bases for the stability in control makes it ideal for both indoor and outdoor use. These easy to install barriers can be used in cinemas, malls, car parking, educational institutes, or any such place which expects heavy footfall and needs the management of crowd flow.
Below is the list of features that makes these retractable belt barriers the most saleable product from our brand. Take a look-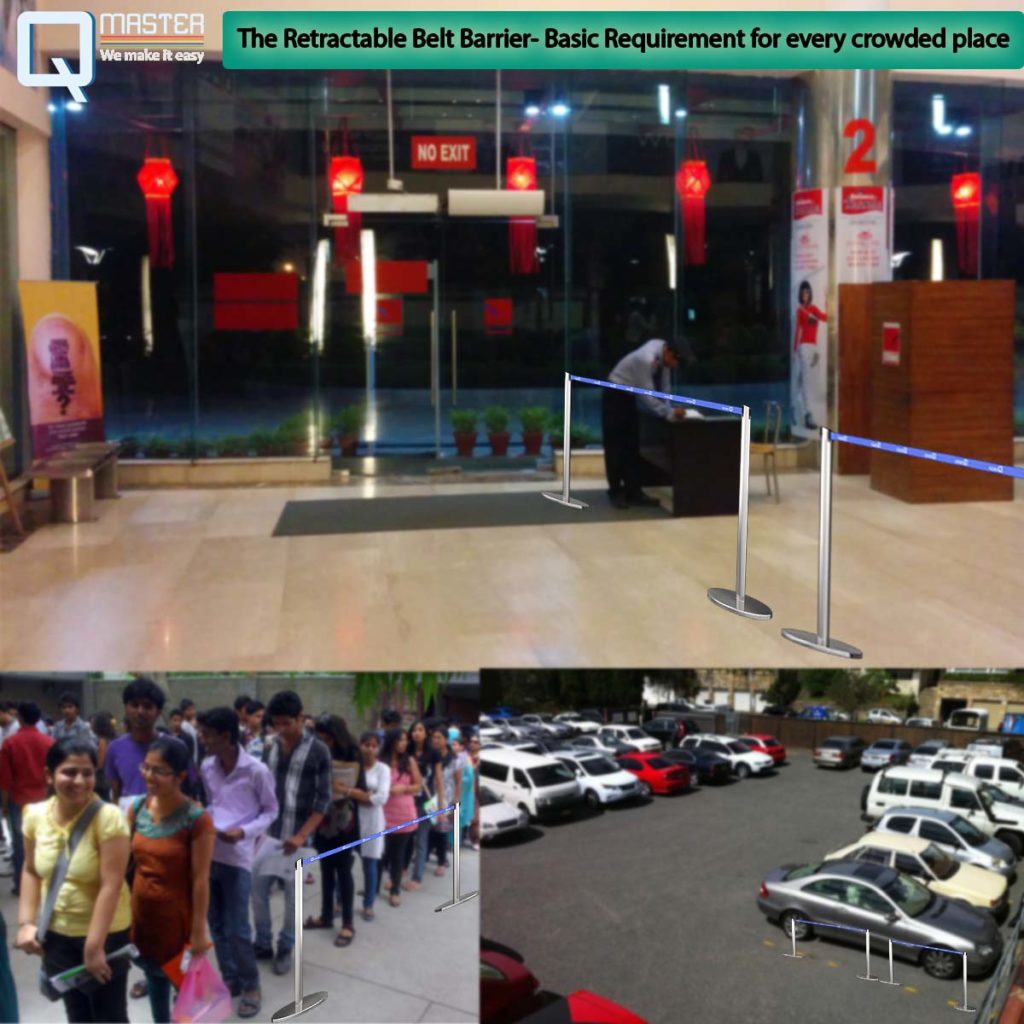 Universal 4-way band clips to integrate with different manufacturer units.

Heavy duty woven belt for high durability.

Interlocking belt ends to prevent accidental belt release.

Replaceable belt mechanism.

Stainless steel rust resistant body.

Built-in rubber floor protectors.

Easy assembly in seconds.

Belts can be customized with custom Logo/Message.
Specifications-
Post height: 910 mm
Post diameter: 63 mm
Band length: 2000 mm
Base diameter: 320 mm
Weight: 8 kg
Belts can be customised according to customer's choice or the theme of the business. QMaster is the real master in providing quickly deployable barriers that can be extended up to the distance of 2 meters. Its heavy body made up of stainless steel material makes it extra stable for the wear and tear in such crowded places.
Interlocking property of one stanchion with another, enable the organisers to form as long barricading as they wish to create. This can be very helpful in the scenarios of an unexpected crowd that can happen in any event or other unforeseen situations.
Important Notes: Belts can also be printed with the company logo or any specific message with a minor additional cost. The standard colors available for belts are- Black, Green, Light Blue, Navy Blue, Orange, Red, Yellow
Q Master offers a wide variety of crowd control products for virtually any business need. Whether you need rope posts or stanchion or Sign Holders, we have everything one needs at competitive prices. For more information and product pricing, please click here — http://www.qmaster.in/.
The Retractable Belt Barrier- Basic Requirement for every crowded place.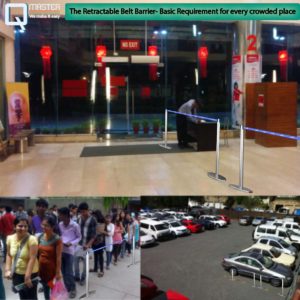 Whether the need is to make a separate way for the pedestrians or to guide them to a particular location, Retractable belt barriers are the perfect way to