74
Student life may be the best time of the lifetime but this is also the most stressful time for these youngsters. It can be anything from the exams to the homework. So, saving them from one more reason of feeling frustrated, the best you can do for them is avoiding their waiting time in queues.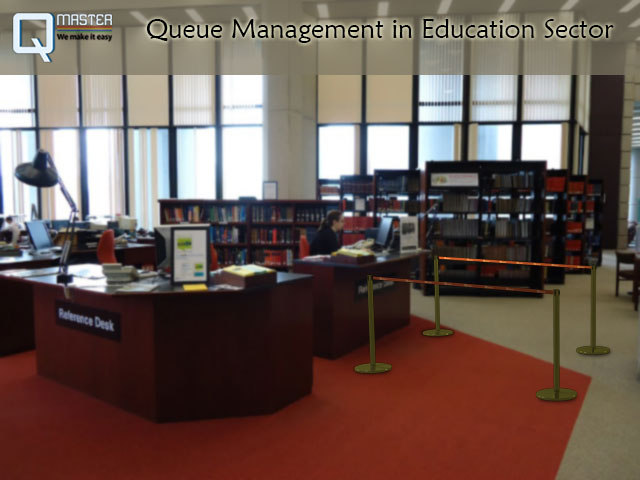 By this, not only you will save them from the added frustration, but will also help them save the time for other activities.
Next, benefit of managed queues is the public image of your institution. The more managed and disciplined you will keep it, the more will be the impression among the visitors or parents.
So, as a part of an administration team, here you are suggested to read this further in order to have increased number of student admissions due to nice impression and the managed, disciplined institution which is the primary need of an hour.
Queue Management System, if installed in a proper way, will ensure that students are moving to the right desired path, without roaming here and there, thus avoiding the waste of time.
In the times of admissions, when the lines in front of the admission offices are as long as one can see, the Crowd Management and Queue Control Solutions can certainly help the staff to manage the students and aid in maintaining discipline for the rest of the classes.
The students already exhausted by the tension of exams and projects can feel relieved if they can at least have the entries to the exam room without pushes and jerks in a relaxed manner.
The long twisted queues or the students scattered here and there at the time of filling examination fee or at the time they come to collect their degrees, can be controlled and managed in a proper way without much staff by the Belt Posts in Queue management equipment category.
Moreover, the university, school or college bookshop which is crowded at the beginning of the semester for the books and although the year for other tasks such as scanning, photocopy etc. can also be managed well by these queue posts at the serving windows.
Impatience is one of the most common traitsthat can be seen among the youngsters these days and the more they have to wait for anything, the more frustrated they will become. So, to end up this frustration in the canteen (to ensure they get proper lunchtime), in the administrative office or anywhere having queues as a part of the process, the management can install Queue Management Equipment from QMaster.
If you too want to get a queue management system for your institution or wish to discuss some aspects about the same, you can contact us at 9910825579 or e-mail us at info@qmaster.in
Queue Management in Education Sector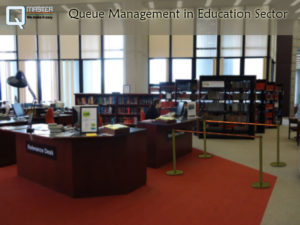 Student life may be the best time of the lifetime but this is also the most stressful time for these youngsters. It can be anything from the exams to the h