76
Rope Posts are generally the stainless steel poles united together with different kind of ropes to cordon off restricted areas, crowd control at places with heavy footfall, entry and exit management or other various uses.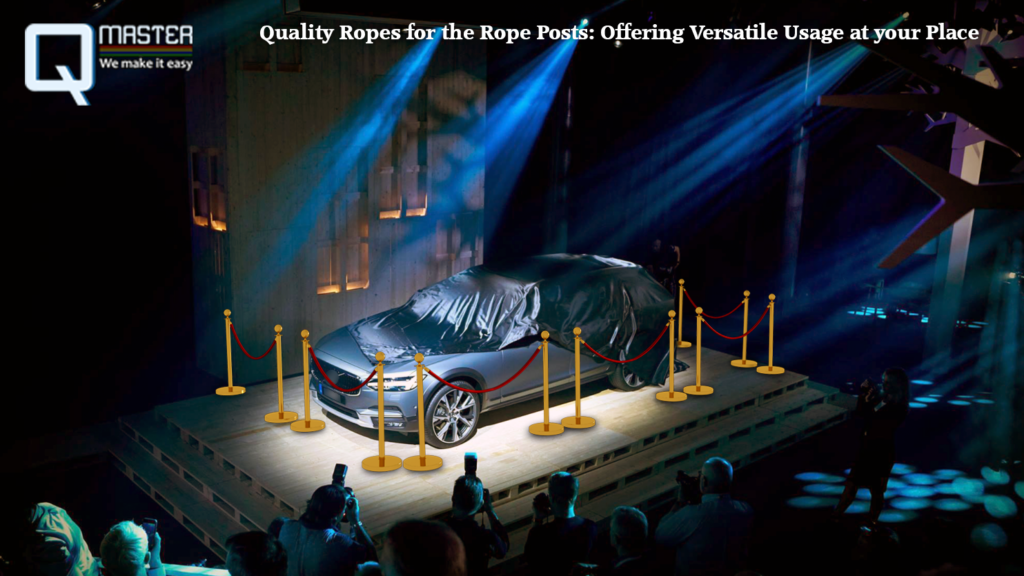 Some of the purposes also include- Guiding the public to their particular destination, keeping the waiting lines organized, making different sections of an area or protecting the valuable items in an exhibition etc.
The other reason why should go for a rope post at your place is that the beautiful velvet ropes are available in various color variations thus matching to the existing décor of the site. It not only adds an extra touch of allure to the venue but also give it a distinctive red carpet look.
Hence, before buying the Rope Posts, you should be well aware of the usage that you expect it to offer at your place.
As far as velvet ropes of the rope posts are concerned, they are multi-usability ropes that can be installed at any place with any of the defined usage.
QMaster's red velvet rope is the most common and much demanded product among our clients, and it often saves you from the decision of choosing the best for your place.
Offering you the portable and sturdy nature, with the most ravishing looks for the luxury usage, these rope stanchions do not demand special care. Easy to install, easy to use, the VIP Rope Posts is the wisest investment decision that one can make for the crowd and queue management at any location.
The versatile usage of Rope Posts from QMaster also offers you the following benefits. Take a look-
Perfect to be used for formal, VIP events.

Managing the crowd flow is more comfortable with these rope posts

VIP access can be arranged separately with these beautiful mesmerizing queue posts.

Movie Halls uses them most often for the orderly screen entries and exits.

The newly launched products like cars, motorbikes etc. can also be given the additional highlighted view with these rope posts placed all around for the boundary.
Thus, whether you want them for your hospitality business or some upscale event, they will never let you down with their efficient usage goals. The intangible benefits that these rope posts may offer for your place are just incomparable and once installed, they are definitely going to be the inseparable part of your client servicing business.
Quality Ropes for the Rope Posts: Offering Versatile Usage at your Place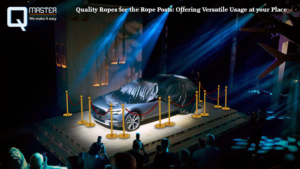 Rope Posts are generally the stainless steel poles united together with different kind of ropes to cordon off restricted areas, crowd control at places wit