73
Managing the excited crowd had been a tough task so far from the history itself. It always needed a continuous improvisation as security challenges are increasing day by day.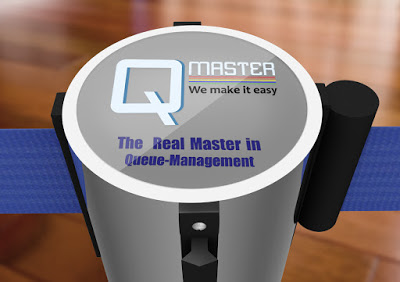 The theory behind the crowd control is a concept that needs to be understood very carefully and thus these concerns of crowd management have brought out the need of a pioneer solution in queue management that is Qmaster.
All the problems related to queue management are mastered by this one solution-Qmaster. Qmaster is economical yet efficient crowd control solution offering crowd control barriers and other guidance & security products at a minimal price.
How come Qmaster is the real master in Queue Management?
Qmaster always manages to fulfil expectations of its customers: Offering speedy and timely delivery in the lowest possible price Qmaster has gained the potential trust of its clients.
With Qmaster, the waiting experience becomes better for customers: Qmaster tackles all the frustration and annoyance by its unique sense of control and making their waiting experience a peaceful one.
Qmaster ensures the safety of customers: Unique products including crowd control posts, crowd barriers and queue managers makes the queuing experience safer for the customers.
Suitable products catering to individuals requirements: Quality products that meet the expectation of its clients are customizable enough for individual's precise needs.
Qmaster showing a continuous steady growth: Along with the complete range of queue manager products like portable post stanchions,rope posts, queue barriers, belt posts, etc. Qmaster also provide similar products like wet floor stands, sign holders, etc. to make queue management simpler and is continuously working in the field of innovations.
Qmaster works with organisations of the different role: Whether the organisation is small or large, retail or wholesale, airport or railway station, parks or theatres, schools or malls, Qmaster works for one and all.
For more information and product pricing visit: www.qmaster.inQmaster-The, Real Master in Queue-Management
Qmaster-The, Real Master in Queue-Management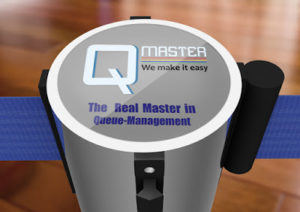 Managing the excited crowd had been a tough task so far from the history itself. It always needed a continuous improvisation as security challenges are inc