70
Qmaster Stanchions – Queues and Holding Areas often needs a way to guide the customers and to control them while waiting there. Rope and Post Stanchions are the perfect way for the solution of this problem.To guide them in the proper way or to organise the waiting people in the queue, the posts from Qmaster comes at economical prices and do the task of controlling in the same way as any other product with a bigger cost.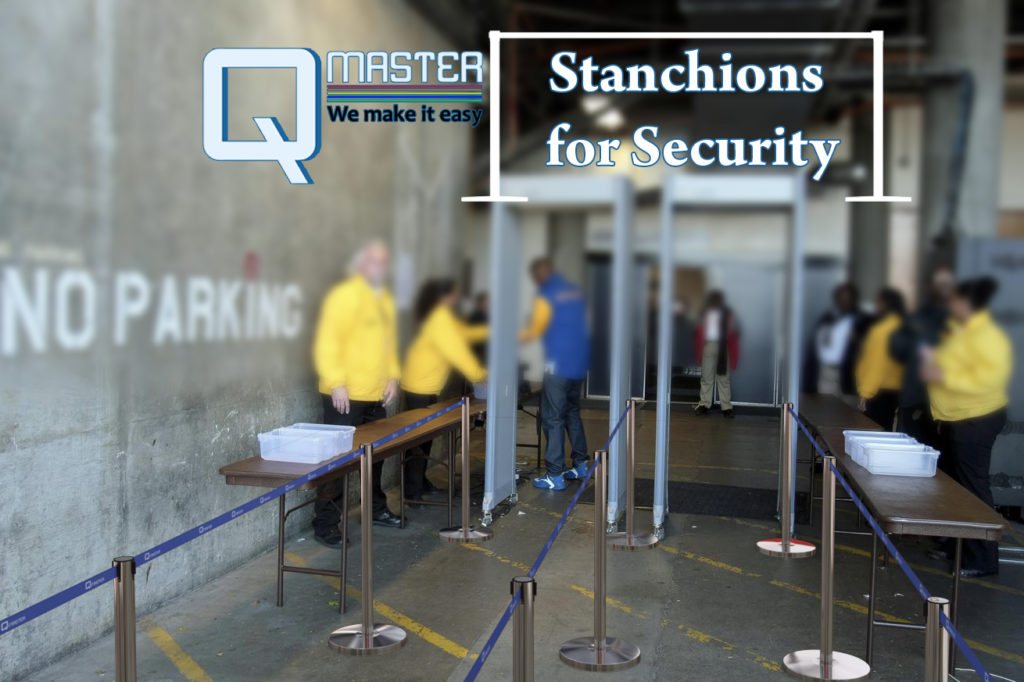 Perfect to be used in events, movie halls, malls, hotels, educational institutions or any other place with a heavy footfall. These Stanchions allow you to control the crowd in a desired manner.
A friend of the Business Owners and event organisers,The QMaster can also be used beyond the queue management and crowd control purposes.Using these rope and belt posts creatively will open the box of surprises for you. For example use it for a security of your posh car or rope off the antiques of the museum with these barriers. Exclusive entry for VIP's, making separate lines for the oldies are some of the uses you can experience with these crowd control stanchions.
Choosing the appropriate QMaster for your needs is as necessary as the need for crowd control. Different versions have different usage. Be it portable or fixed, indoor or outdoor, rope or belt post, speak to our representatives to know which one is best for you. They will assist you with the model that best complement your needs.
Get the colour customised according to the interiors and have an exclusive décor theme at your place. So, ensuring the repeat visitors by making them feel comfortable while experiencing your services is now easy with Qmaster. A lot of planning goes into development and manufacturing of these incredible posts. Order now to get your share of the magical organisation.
Qmaster Stanchions for Security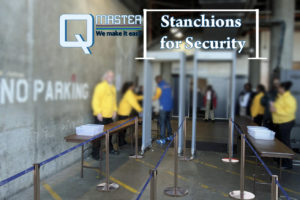 Qmaster Stanchions - Queues and Holding Areas often needs a way to guide the customers and to control them while waiting there. Rope and Post Stanchions ar