65
Mantras will fill the air with devotion, and the devotees will be seen standing in long queues outside Lord Shiva Temples to offer their prayers to the Almighty. Yes, we are talking here about the coming MAHA SHIVRATRI on 24th of FEBRUARY this year.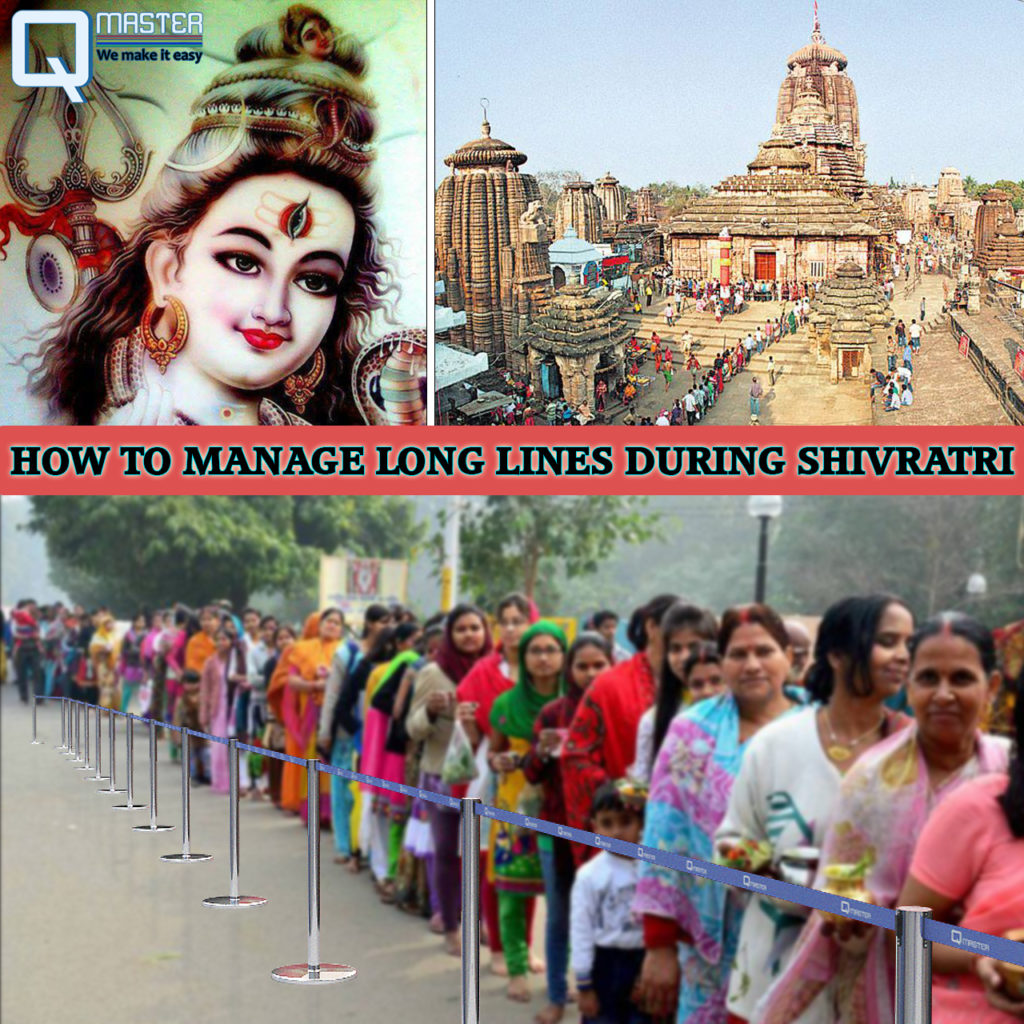 Lingaraj Temple in Bhubaneswar, Srilokanath Temple in Puri, Akhandalamani Temple atAradi in Bhadrak, Dhabaleswar Temple near Cuttack, Mukteswar Temple in Ganjam and Gupteswar Temple in Koraput, etc. are more prone to the long serpent lines of the devotees where the preparations start months ago before the occasion. Managing so much crowd is not easy for the authorities, but still, they do pretty well on their part.
We, being in a Crowd Control and Queue Management Industry from the past so many years came up with our experiences and suggestions to manage the crowd and the long queues easily and more efficiently. Let's see how:
Stay Strict to the schedules: Following the rituals like MAHADEEP on scheduled time will help in the better implementation of the crowd management plans. It is the time when most of the devotees try to catch a glimpse of mahadeep and managing so big crowd is indeed a challenge for the authorities.
Proper Lighting arrangements: Generally, more number of devotees can be seen queuing up from midnight itself for darshans than in the afternoon. Installing the proper light source will help in the steady and smooth flow of the queues.
Barricades for the huge footfall: Concerning for the huge footfall on this auspicious day, proper barriers should be erected inside the temple and in the outer arena meant for queues. (Retractable Belt Posts and Rope Posts from QMaster are perfect for this kind of barricading in the temples).
Queue Managers for managing Prasad lines: Prasad is the divine food that some devotees partake to break their day-long fast, and others also seek it as a part of their devotion. Long lines of people queuing up for the Prasad can be managed well by installing Q-Manager's at the place.
Controlled Vehicle Movement: Barricades should be installed outside the temples and parking areas. Some traffic can also be diverted towards the low traffic areas with the help of these barricades.
Proper law and order, crowd management and queue management can be achieved only by following these tips where no devotee will go sad-hearted or irritated because of mismanagement from the doors of their beloved deity.
QMaster Saying: How to Manage Long Lines During Shivratri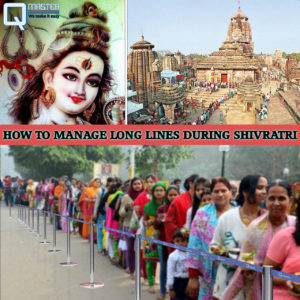 Mantras will fill the air with devotion, and the devotees will be seen standing in long queues outside Lord Shiva Temples to offer their prayers to the Alm