57
Be it some professional setup or an entertaining business, when we talk about a place that deals with lots of people every day, we need a proper way to manage it too. This management and control is needed to give the visitors a better environment to survive and to increase the productivity of business in a positive way.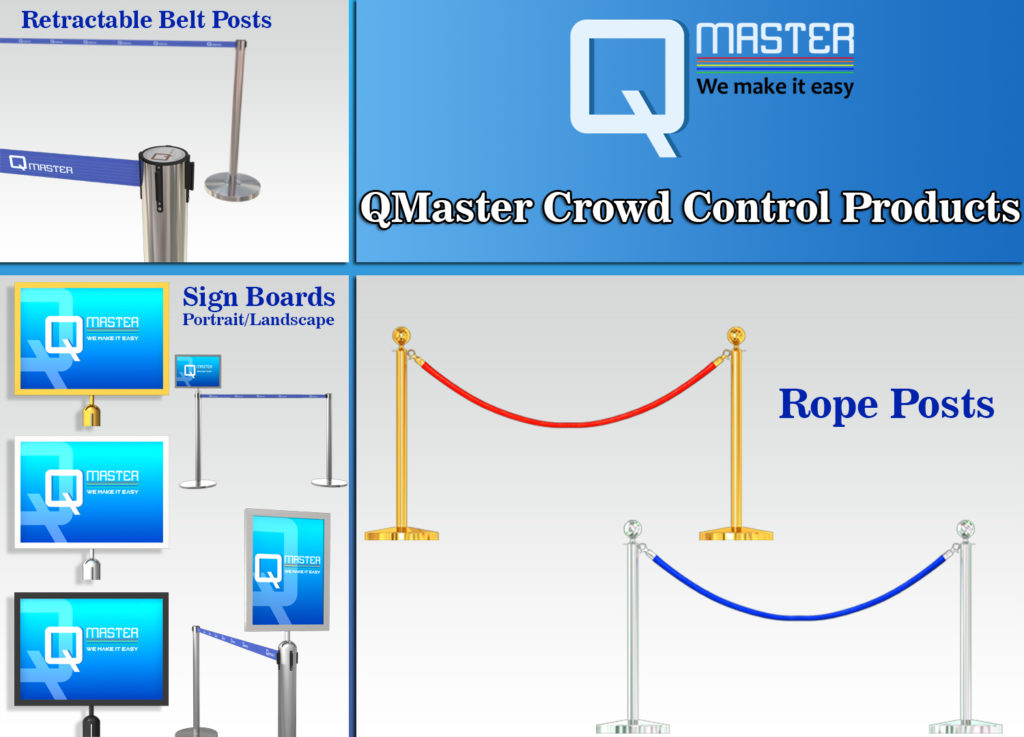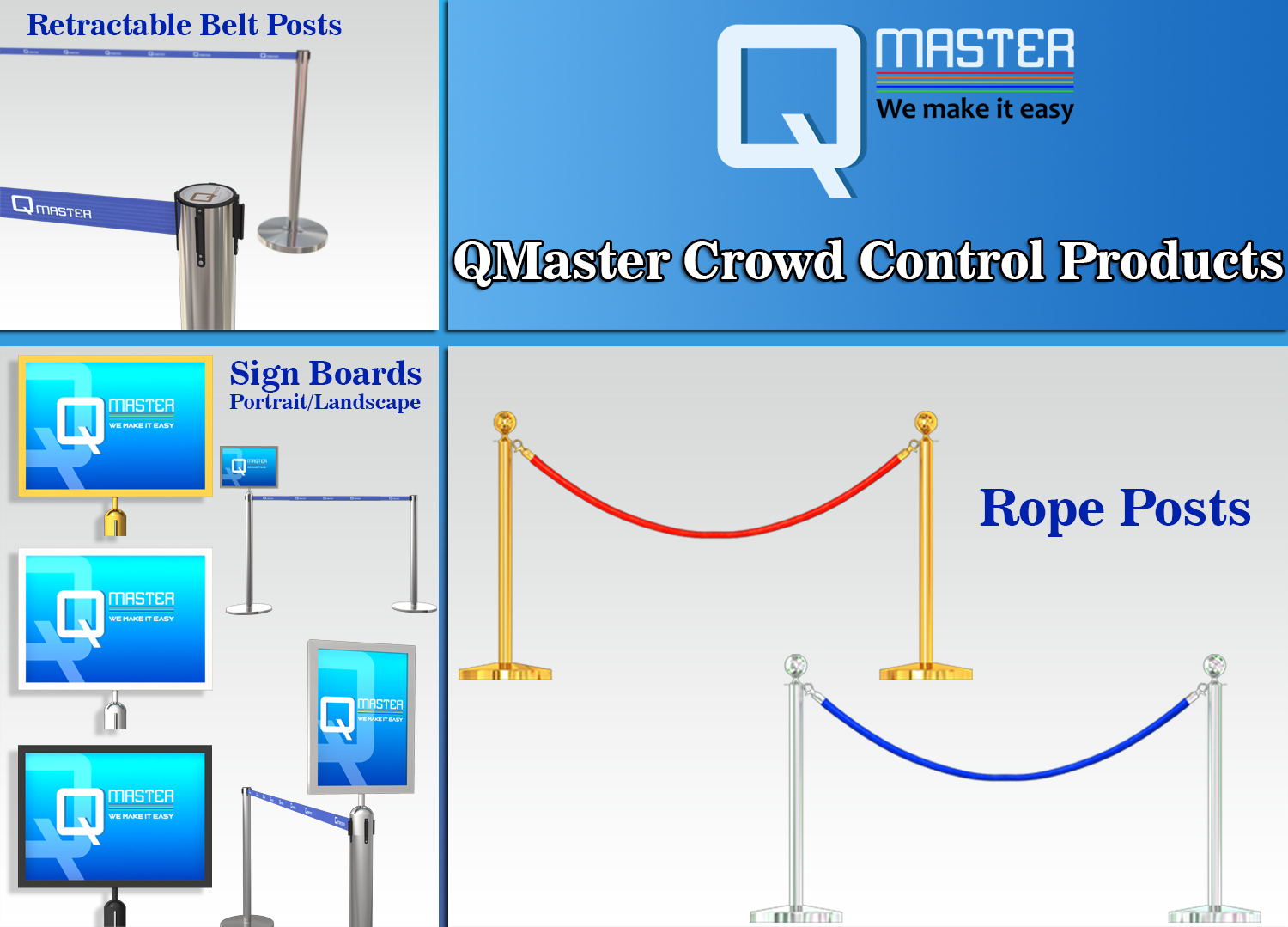 At Qmaster we deal in various crowd control equipment like retractable belt posts, rope posts, ropes and sign boards, etc. While ensuring the control at your place, these crowd control solutions have always proven to be the tools for increased efficiency in customer service.
Beneficial for both the customers and the organizers these magical products makes the task easy and fast in an efficient way and increase your brand value by enhancing the customer satisfaction at your place.
Three Best Selling Products for Crowd Control-
Apart from the availability of different types of crowd control solutions in the market, there are three main products which are on the top wish list of most of our customers. Let's see these 3 best-selling crowd control solutions and how to buy them at best price-
Retractable Belt Post– These belt stanchions are the most commonly used option for crowd control and queuing purpose. Sturdy and durable posts of the stainless steel body with heavy base and retractable belt of length approx. 2-meter are flexible enough to extend in any direction for ever-changing crowd scenarios.
Features of QMaster Retractable Belt Post–
Universal 4-way band clips to integrate with different manufacturer units.

Heavy duty woven belt for high durability.

Interlocking belt ends to prevent accidental belt release.

Replaceable belt mechanism

Stainless steel rust resistant body

Built-in rubber floor protectors

Easy assembly in seconds

Belts can be customized with custom Logo/Message.
Specifications
Post height: 910 mm

Post diameter: 63 mm

Band length: 2000 mm

Base diameter: 320 mm

Weight: 8 kg
Rope Posts– Usually implemented in VIP environments or to give a place some royal look, these rope posts are the perfect combination of traditional and modern look.
The stainless steel finish of posts with décor matching ropes makes the interiors more ravishing than ever.
Features of QMaster Rope Post–
Highly polished gold/ stainless steel finish.

Rust resistant body for durability in all weather conditions.

Built-in rubber floor protectors

Easy assembly in seconds
Specifications
Post height: 1000 mm

Post diameter: 51 mm

Base diameter: 320 mm

Weight: 7 kg
Sign Board– Directing the customers or promoting the products, Greeting the visitors or showing the discounts, all this is now becoming a trend in the customer service. Sign Boards can be used either in A3 or A4 size according to the requirement and are available in a polished finish for a better look.
Features:
Solid metal frame with polished finish

Front and back clear acrylic protectors included.

Available in portrait and landscape page orientation.
Specifications
Convenient metal adapter attaches to most 2-1/2" diameter post

A3/A4 Sizes Available.
HIRE OR BUY CROWD CONTROL SOLUTIONS:
Contact No. – 9910825579
E-Mail id – sale.qmaster@gmail.com
QMaster Crowd Control Products- Best Usage at the Best Price.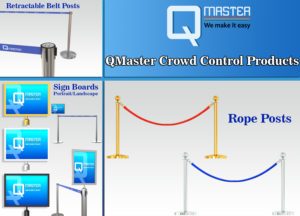 Be it some professional setup or an entertaining business, when we talk about a place that deals with lots of people every day, we need a proper way to man