67
Any small venue with large number of public can get transformed into a chaotic space in no time! In such a scenario safety and security of the public as well as the staff is of paramount importance.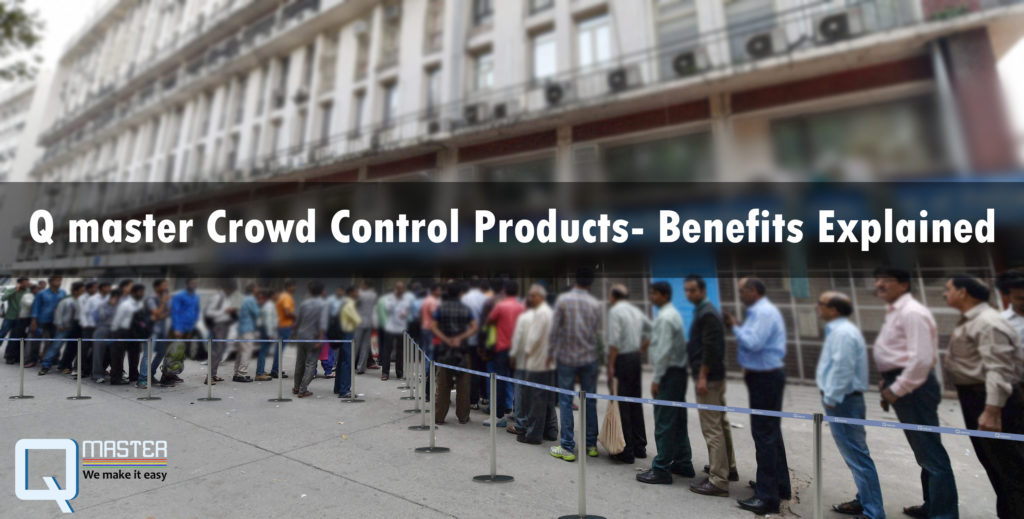 If a venue has manpower for the purpose of crowd control then the process of queue management can never prove to be effective. Thus, in order to make queue and crowd management system more accurate as well as effective, one needs special equipment deployed at the right place.
Be it an entrance gate, parking lot, exit points, ticket counters or any other destination, which encounter more public, there is a need for effective crowd control equipment that can help make public flow smoothly in and out of the venue. Today, online market has a plethora of affordable crowd control products to offer to help you with controlling and managing crowd, that too without burning a hole in your pocket.
Retractable Belt Posts, Classic Rope Posts, Stanchion Accessories are a few products exclusively designed to maintain decorum and organize public whenever crowds cultivate. They perfectly create barricading, define space and reduce the personnel requirements for performing the duty of controlling crowd.
Such products or equipment also support the venue authorities in preventing their valuable assets from any damage by keeping public away from private areas, artifacts, expensive décor, machinery and more. Public stay calmly in the designated areas and the flow is directed towards the particular route, forming a distinct line for the public.
Thus, every public place necessitate customized public flow equipment, which helps slow down the customer traffic flow along with preventing stampede in events or stores during special sales or concerts. Strategic placement of queue posts and barriers eventually augment the safety and security of everyone.
Always Choose Quality with Affordability
Crowds control barriers or stanchions are designed with durability factor installed so that they can withstand utmost pressure for years to come, yet stylish enough to enhance the venue's appeal.
It is a myth that quality construction comes only at a high price. Companies are breaking this myth by manufacturing affordable range of premium quality, portable and sturdy posts and barriers installed with advanced features for attaining perfect queue management. Additionally, these queue formation stanchions can be used for both permanent as well as temporary installation purposes and are very easy to install with minimal assembly required.
Q Master offers a wide variety of crowd control products for virtually any business need. Whether you need rope posts or stanchion or Sign Holders, we have everything one needs at competitive prices. For more information and product pricing, please click here — http://www.qmaster.in
Qmaster Crowd Control Products- Benefits Explained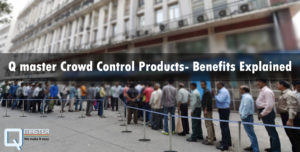 Any small venue with large number of public can get transformed into a chaotic space in no time! In such a scenario safety and security of the public as we