70
"WAIT" is one of the most frustrating words that we often hear in our day to day life and it is followed by long time standing in lines, waiting for one's turn to get served by the staff.
It is the usual scene In Banks, Ticket Counters, Entry Queues or Some Queue at the Billing Counters. And the signboard that is generally ignored in haste says: "Please wait, you are in queue!"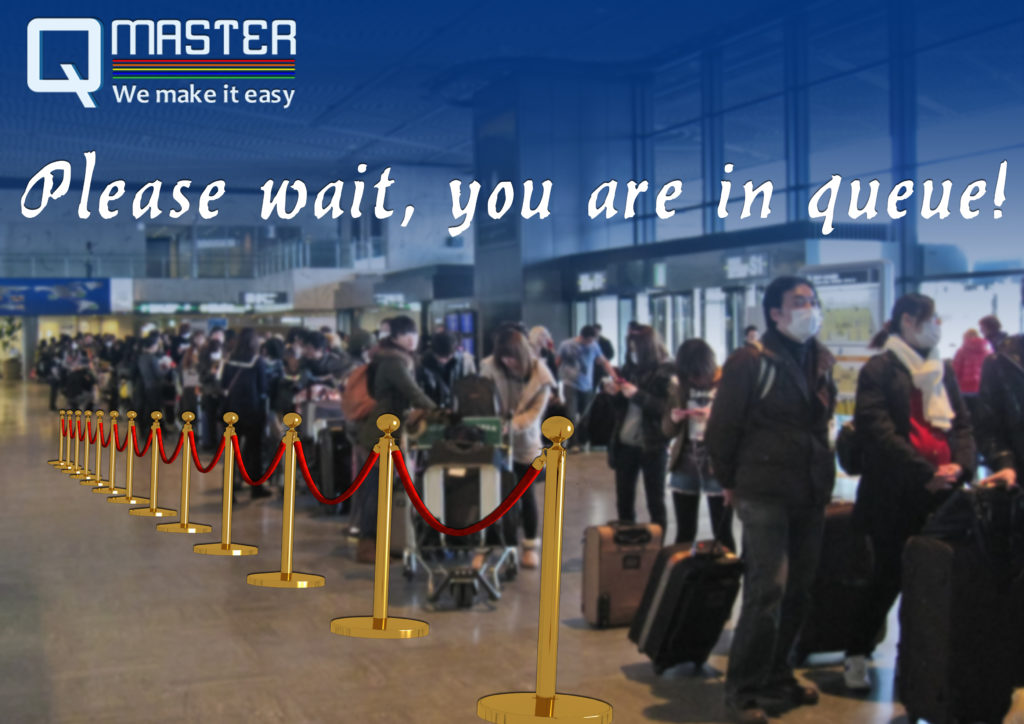 This request is made for the customers to make the service process fast and efficient without any hassles. But still, they do not follow this instruction in the effort to get their turn before others in the crowd.
So, how can organisations make the customers follow this necessary norm for the smooth functioning of operations at the place?
The answer is simple yet most effective in the present times and that is – Affordable and High-Quality Queue Management Equipment.
Wondering about where can you get that? We have an answer to that too!
QMaster offers these tried and tested Queue Management and Control Equipment for the orderly lines at your place. You can choose any of the below-given products and make them follow the guidelines naturally without any sense of control:
Belt Post – Belt Posts are one of the most widely used solutions to this kind of problem. They provide 2-in-1 usage by giving branding options on the Belts and the Queue Management in an effective way. The high-quality posts with customizable printing option on the Belts can be installed anywhere either indoor or outdoor and they will keep the queues moving without any manual intervention.
Rope Post – Rope Posts comes with velvet ropes and they are most commonly used for events, celebrations, large gatherings etc. The ropes come in varied colour options and the velvet material, thus giving a royal look to the whole décor. The 2-in-1 usage that these rope posts provide includes: Making the entries and exits safe while giving your guests a special VIP Feel.
Sign Board – The signboard can be used either in conjunction with the above two product options or can also be installed alone for giving the special instructions to your visitors. One can catch the attention of the guests by special quotes written on these signboards.
You must be remembering the quote written above "Please wait, you are in queue!" Yes, you can instruct that too with these signboards, but this time when you have already installed proper queue management equipment, your visitors are sure to obey these rules, without any trouble to anyone!
Please wait, you are in queue!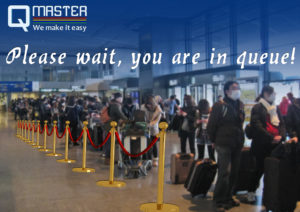 "WAIT" is one of the most frustrating words that we often hear in our day to day life and it is followed by long time standing in lines, waiting for one's