62
Just imagine roaming around the supermarket and the tiredness that you feel after filling your shopping bucket with all the necessary items in the list. The other challenge after choosing the items for daily use is standing in the payment queue and further the checkout queue from the supermarket.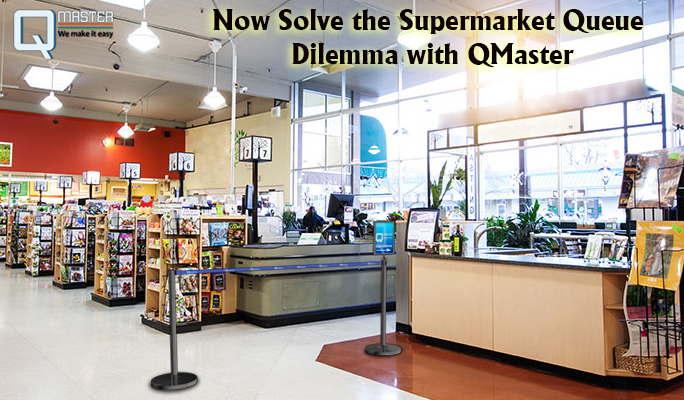 Payment queue often takes more time than the checkout queue ( Where the guard will tally your bill with the items in the shopping list) because the each item needs to be scanned for the payment and it becomes more difficult when the person ahead of you in the queue has so many items to be paid.
What happens next is, you staring endlessly at the crowd and having multiple feelings of frustration and boredom inside. You may also find yourself caught up in the dilemma of which queue you should choose! Which queue will move faster! And which queue has the customers with less number of items in their shopping basket!
After analyzing and deciding on so many questions in the mind, the only thing you end up is a decision full of doubt and unsatisfactory reasonability that you are now in the right queue.
So, now as a retail owner, think this same situation about your customers. If you want to save them from all these dilemmas and give them the most satisfactory and memorable experiences in the checkout queues, we are here for the solution.
QMaster, is the most promising and reliable supplier of queue management and crowd control products in India. The various product range available with us includes Retractable Belt Posts, Rope Posts, Ropes and Sign Boards Etc.
These products are designed and created in a way to provide the most sorted queues at the checkout counters and thus makes every queue the fastest moving queue without leaving any reason for the dilemma.
The Retractable Belt Posts can help people stay in queues along with the advertising opportunities for the brands. And one can further attach the sign board over the top of this queue post to keep the customers informed about various running offers and discounts in the supermarket.
The other use that these Sign Boards usually provide to the customers includes guiding them towards the different sections of the area and thus will help increase the profits with the significant numbers.
The rope posts with the velvet ropes can be used at the entries to give the high-end look to the place along with managing the entries with controlled queues.
To order these amazingly beneficial crowd control and queuing products for your supermarket, retail store or any other business with heavy footfall, contact us at +91-9910825579 today!
Now Solve the Supermarket Queue Dilemma with QMaster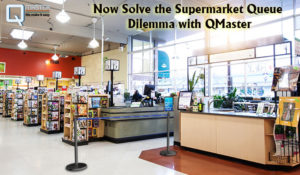 Just imagine roaming around the supermarket and the tiredness that you feel after filling your shopping bucket with all the necessary items in the list. Th