74
Master Dealing with the Complaining Customers – Queue Management Equipment

There are the times when long lines are just unavoidable and thus the businesses have to find a way to handle customer complaints regarding the long lines and the extended wait. Pacifying the customers during this delay is not an easy task when even the ideal number of staff members are not able to accommodate their needs on time. So, to avoid this frustration and the walk-outs, QMaster provides a range of queue management and crowd control solutions that can help the business owners and the staff in master dealing with customer complaints.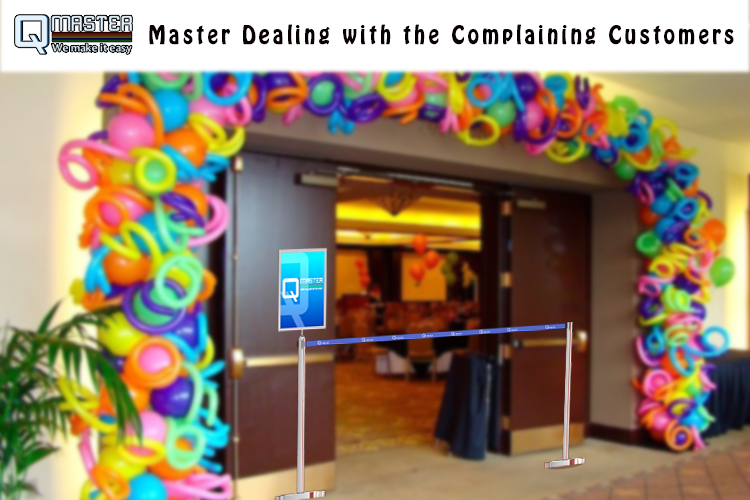 Let's see some of the tips that can make your task easier and customers happy at your place- (Queue Management Equipment)

Accept the mistake– If the wait is really unavoidable but you acknowledge the mistake and the inconvenience to your customers, they are likely to understand your situation and hence may co-operate. So, never shy away from saying those valuable "Sorry" Lines to your "Precious" Customers.
Keep them updated and informed- You or your customer service agents might be stuck in some unavoidable situation and delays might happen. But that's perfectly fine when you are coming forward and apologizing for an error on your part. Just keep the customers updated and informed about what is actually happening and how much they need to wait more to get their turn.
Make them feel comfortable- More comfortable they are,while doing their wait, the lesser are the chances of anger. So, just provide them with some airy space to wait for their turn and install proper queue management equipment for better customer flow.
Be a bit flexible– This is not always necessary to follow only the hard and fast rules. Train your executives to be a bit flexible according to certain circumstances and serve what seems urgent first.
Offer the best possible solution- At last, when the customer gets his/her turn after so much of waiting time, just make sure you are providing them with the best possible solution available with you. Be patient with them, keep smiling and address all their queries with the efficiency of a well- trained employee. If you are successful in sending them out with a smile, trust us, you have got your customer for life.
This way, following these tips and making your path through some unsaid rules, you can certainly make your customers happy and can keep your profits high always! Keep visit http://www.qmaster.in for more such customer satisfaction tips and best queue management equipment at low cost.
Queue Management Equipment for Complaining Customers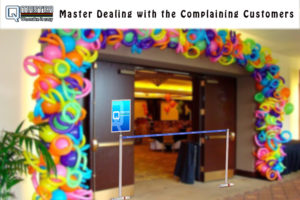 Master Dealing with the Complaining Customers - Queue Management Equipment There are the times when long lines are just unavoidable and thus the businesses