71
All of us know the pain of waiting for a long time and continually look out for the ways to avoid the same. Avoiding being not possible all the times, the other solution that comes handy in these scenarios is waiting in better conditions.
You may be wondering, what can be the better conditions in waiting time. So, to get the answer to the same, just imagine yourself struggling for your turn amidst a huffy crowd and on the other hand standing peacefully in a well-managed queue with a pre-defined waiting time. And then you will surely not be able to deny the fact that crowd control equipment capable of managing the lines is undoubtedly an essential thing for any place with heavy footfall.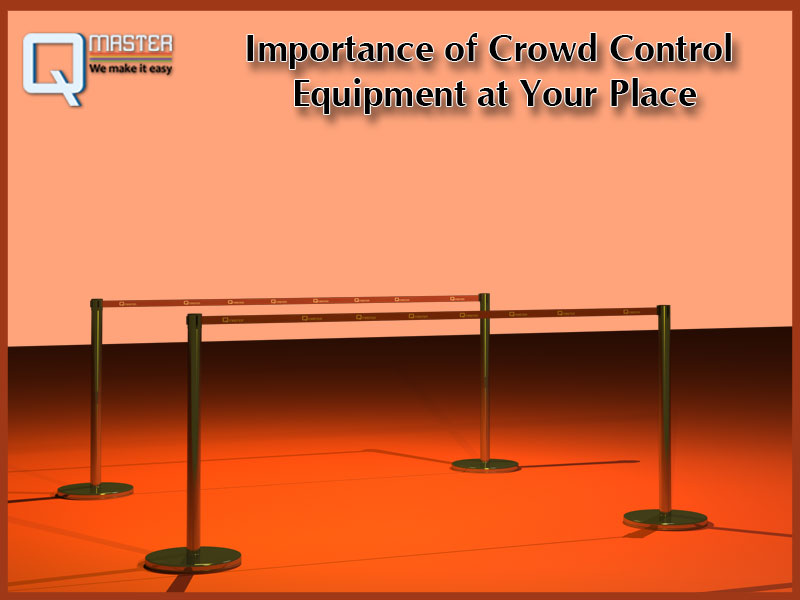 To make it more reasonable let's dig into the particular benefits of having crowd control equipment at your place:
Fast And Easy Order Processing– Work done in order without much disturbance from the hurriedness of few people, can be done in a fast manner with much more accuracy. Thus by increasing the amount of efficiency in the work order, you can ultimately gauge the waiting time of your valuable customers.
Better Customer Experience- Faster order fulfilment means more customer satisfaction. Because what more a customer asks than a positive experience at your place and you can achieve it easily with the right crowd management equipment installed at a right place.
Queue Control in Indoor as well as outdoor use– Whether you want to manage the people standing outside the premises in waiting area or you want them to move in queues towards the service counters, Queue Posts can prove beneficial in any of the given scenario.
Defining Restricted Area- Areas with the restricted access can be given specific boundaries with the help of these queue managers. One can save the valuable artefacts in the exhibitions from unauthorized touch with the help of belt posts installed all around the exhibitory area.
Control/Manage Walking Pattern– One can direct the visitors about the directions in which they are required to move and thus can avoid confusion of which path to follow for the first time visitors too.
By now you must have understood the real importance and need of crowd control equipment at your place. Installing them in the areas with heavy footfall can certainly help you in managing the crowd easily without much manual efforts.
To save your costs and improve the business profits, order the queue posts and other accessories from QMaster Today! You can call at 9910825579 or visit our website http://www.qmaster.in/ for more info.
Importance of Crowd Control Equipment at Your Place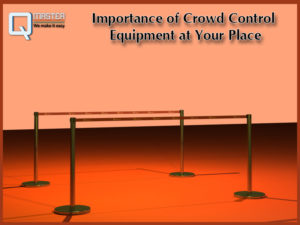 All of us know the pain of waiting for a long time and continually look out for the ways to avoid the same. Avoiding being not possible all the times, the