70
Have you ever heard someone waiting in the line/queue and saying WOW!! I like it!! I am enjoying it!! It was my best experience ever.
Hearing all these sentences while keeping them wait, seems like an impossible task, right?
But the thing is- actually one cannot survive without these queues. Doing the manual banking tasks, ticket booking or the counter queries without being in the queues is almost impossible.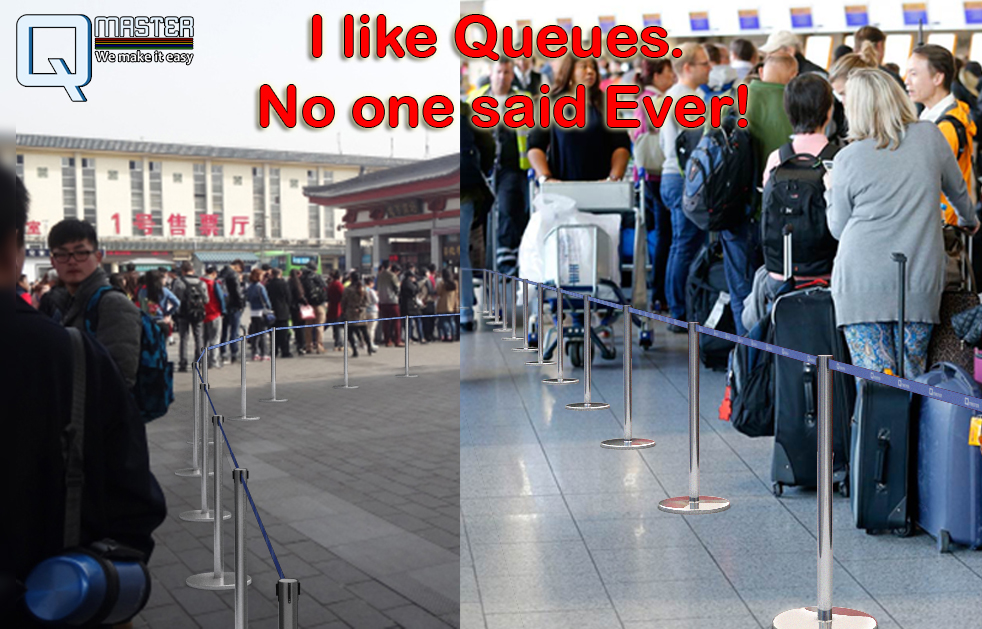 Though it appears like the most tedious tasks to some people, it helps in keeping the order, maintaining the discipline and proving that the persons standing in the queue are the part of a civilized society.
So, "Being in a line, is never a waste of time."
Further, if we see, no one would like to be a part of the unmanaged crowd where people are pushing each other to get their turn first, and a queue is the only solution to avoid this chaos while waiting patiently for the turn.
What can be done to make queuing a better experience?
Slow-moving lines can be treated with some crowd management solution like queue posts to make it a faster moving queue.
Use of informational and directional Sign boards will direct the people to the right direction, enabling them to find their destination easily and without any frustration.
Making the separate arrangements for the entry and the exit of individuals will ultimately decrease the chaos and confusion at the venue. It can be done, by dividing the areas with belt posts.
Creating multiple queues for faster service by dividing the crowd among different counters with the help of barriers will give better service options.
Ensuring that no queue jumpers can create nuisance by installing proper queue posts at the place.
Making them busy with the merchandising options, while they wait for their turn in the lines is the another step towards a better experience.
Giving them the expected time to wait.
(The secret strategy here is- Give them the little bit over-estimated time, to let them feel the sense of happiness when they get served before their expectations).
Hence, these are some of the solutions for the peeved scenarios at crowded places. We at QMaster believe that even if we cannot do much about waiting, we can do a lot to make this waiting a little better for the queuing people. To get the details about QMaster or to order some awesome products for managing the queues at your place, you can contact us 9910825579 or email at: sale.qmaster@gmail.com
I like Queues. No one said Ever!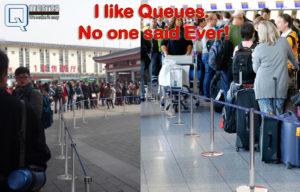 Have you ever heard someone waiting in the line/queue and saying WOW!! I like it!! I am enjoying it!! It was my best experience ever. Hearing all these sen