72
"Wait" is a word that makes everyone go aargh!!
Waiting for "YOUR TURN" may seem to be a difficult task but what about making someone wait and that too with a success rate in satisfaction level of these waiting people.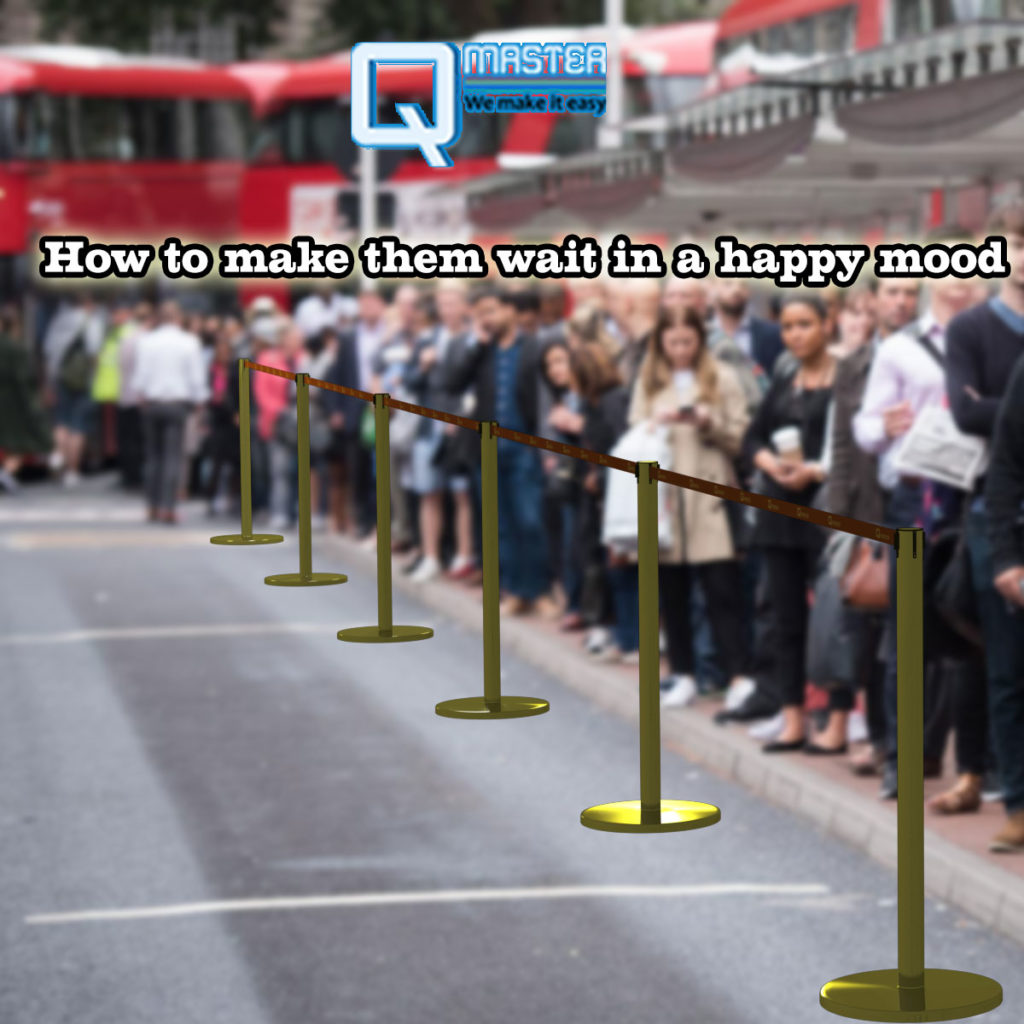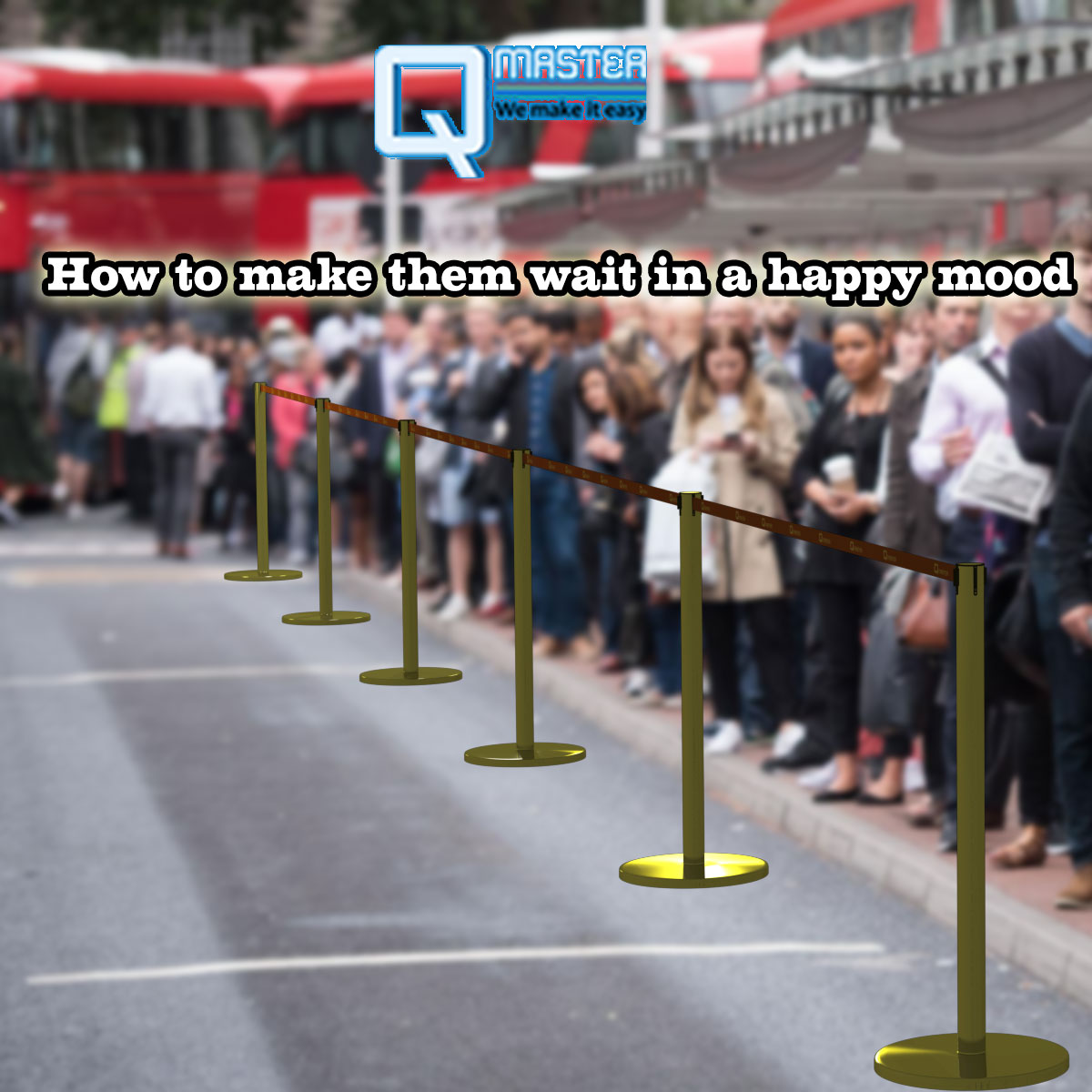 Being a discipline in charge, event manager, or owner of a place, you might have faced such situation at least once in a lifetime, and we at QMaster understand this dilemma very well.
Solving one of the most trickiest parts of your job, to make the visitors wait for their turn while keeping them happy and entertained, today we will discuss here some of the easiest and most preferable ways to control the crowd in an effective way.
Use proper tools to control the crowd– When we are saying right tools, it means we are talking about the crowd control equipment viz. retractable belt posts, rope posts, ropes, sign boards, etc.
These tools will help you in guiding, managing, controlling, advertising in an effective way. The queue posts will develop the sense of controlled queuing among the visitors and hence help you in keeping them stay in order.
Waiting area should be at some steps away from the main entrance– It will help you maintain peace at the main venue while you try to serve the waiting visitors.
Otherwise, the whole area may lead to an unorganized place full of noisy people, and no one will get to enjoy the happy services in a happy mood.
Write Interesting slogans, messages, directions on signboards– This will not only help them get diverted from that waiting time and tiredness but also will help you to keep them informed and thus avoids further rush and fuss at the counters.
Install the barriers strategically: Getting the crowd control barriers installed at your place requires a lot of attention, expertise and mindfulness. Choose the right shape in which you wish to see the lines at your place. It may be a straight line, zigzag path, and circular line leaving space in the middle for some other activity and so on.
Give them the VIP feel– VIP's behave with a sense of responsibility and giving your guest a feel of VIP can ultimately develop the discipline and control in their behaviour. VIP rope posts from QMaster can do this task in the easiest and the most convenient way possible.
Create Visually Appealing Décor – Visitors tend to be attracted towards a place that is visually appealing, clean and clutter-free having matching décor with the interiors.
The customised color belt in Retractable Belt posts and different color ropes in rope posts with gold and stainless steel finish help creating attractive displays for your prospective clients.
Let them know their boundaries– Specify the entrance and exit signs through well-defined signboards placed at an appropriate location. Also, install queue posts to let them know the starting and ending point of the lines. Knowing their boundaries well in advance will make them maintain the order at your place.
Thus, QMaster Crowd Control Equipment that is available in various customizable options gives you an ample number of options to maintain order, peace and proper functionality at your place.
Known to serve their purpose without any extra manual interventions these crowd control solutions can be ordered from http://www.qmaster.in/
The products are durable, aesthetic, pocket-friendly, easy to transport and easy to install. And the good news here is- The products are currently being offered at a starting price of just Rs.999/-.
To do any product related query or to place your order you can call at 9910825579 or email at sale.qmaster@gmail.com
How to make them wait in a happy mood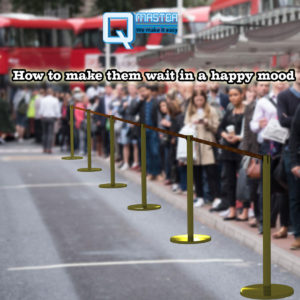 "Wait" is a word that makes everyone go aargh!! Waiting for "YOUR TURN" may seem to be a difficult task but what about making someone wait and that too wit