62
Managing conferences, events, social meetings and corporate gatherings is becoming quite a challenging job these days due to increasing interest and awareness of the people around us. The event organizers and planners need to go through every single activity thoroughly during the event whereas Coordinators have to deal with multiple instances and make sure they go smoothly within the given deadlines.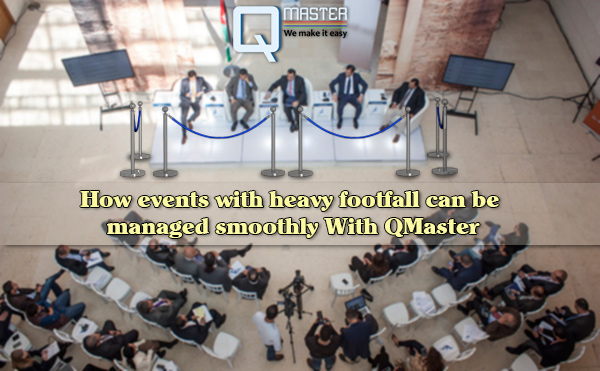 To make an event successful, it is essential that space and people should be managed efficiently. The choice of venue, organizing seating arrangements, the arrangement of refreshments, decorations and smooth entry and exit of guests, media persons and every eminent and prominent visitor; all needs to be handled effectively.
So, in any kind of event planning, it is necessary that we put convenience into our primary consideration. For a smooth and steady event-flow, the proper organisation is the key. And this is where crowd control plays its part.
To fulfil this requisition, Retractable Belt Posts can be used as highly useful tools for crowd management. These Queue Barriers help you in structuring proper entry and exit passages. They allow any event team to outline the probable pathways. Thus, the guests can easily navigate to the venue without much effort or human assistance.
Proper signage can give an extra navigation help to the guests when there are various sections in an event, and people can know where they have to go to attend the particular scheduled event.
Seating arrangement is another critical deal in any event. There are arrays which need to be secured for special guests. Thus, to avoid any embarrassing situation of unavailability of space for any honorable guest, it is essential to restrict general access to the reserved seats. For satisfying this intention, Queue Barrier Rope Posts and Belt Posts can be used to isolate the space held in reserve. Putting RESERVED signboards can also be a successful way to achieve this purpose. Retractable Posts and Queue Barriers make it much easier for the segregating seating rows in the event.
To achieve complete security, Queue Posts and Retractable Belt Posts can be used at security check booths. Appropriate placement of these Queue Barriers at the entry and exit can help supporting frisking.
These posts also regulate unauthorized access to the venue. For instance, uninvited guests can be obstructed from joining the event. Moreover, chaotic situations can be avoided which may be created by unnecessary disturbing elements.
So, by now you must have understood that in any event, safety is one of the most important aspects to be taken into consideration. It is essential that we take adequate security measures to ensure the well-being of the visitors, organisers and other people involved in the activity along with the assets and venue spot.
By keeping these tiny details in mind one can save time of the organizers to handle confusions during the course of the event and allow them to avoid unnecessary chaos and commotion.
Retractable Belt Posts, Line Posts and Queue Barriers can be installed in a wide range of corporate events such as- concerts, award ceremonies, press conferences, product launches, exhibitions, etc. And to get these products for your next event, you can call at 9910825579 or e-mail us at info@qmaster.in
How events with heavy footfall can be managed smoothly With QMaster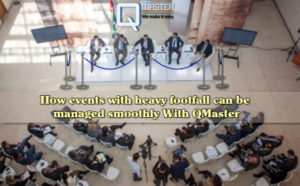 Managing conferences, events, social meetings and corporate gatherings is becoming quite a challenging job these days due to increasing interest and awaren