73
The proper customer flow, on-time services and the fine queue management is the need of every business these days. So, indifferent from the industry-specific tasks, here, we are focusing on the needs of queue management that every industry requires in its customer service journey.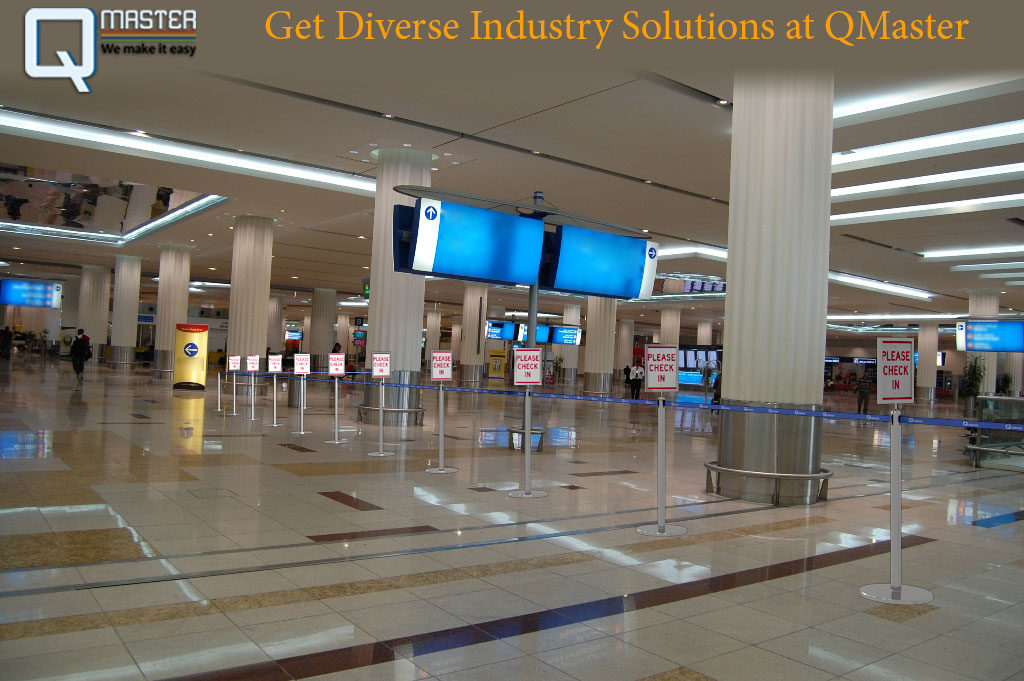 We at QMaster offer you the solutions that are aimed at strategic customer flow with the tools tailored for queue management and control at the places with regular heavy footfall.
Let's take a look at various Industry Specific Queue Management Needs and See how QMaster can help us in these different scenarios-
Retail Industry- Customer Experience is all that Retail Industry depends upon. And to give the visitors that seamless experience with faster services and ultimately the reduced waiting times, we offer the queue management solutions that not only increase the productivity but will also increase the revenue with the significant improvement in numbers.
Transportation Industry-Managing the traffic flow in the transportation industry is necessary for the operational efficiency andfor streamlining the passenger movement to avoid any confusion. Our queuing solutions at airports, Metro Stations and other areas are working well with the diligence and are helping the queues move swiftly in the desired directions.
HealthCare-Patients need comfort most of the times and making them stand in an organized queue with the well-defined waiting time can certainly put them in great relief. By the help of Products from QMaster, one can achieve this objective with ease.
Public Areas-Public Areas often demand the need to serve more people in less time so as to give everyone the equal chance of enjoyment. Reducing the hour-long queues to the minute-long waiting time, the solutions help you save their good mood with the fine services.
Entertainment Areas-Serving the enthusiastic and exciting crowd with ease and the style at the same time, QMaster's Rope Posts with Velvet Ropes are the perfect solutions for such places.They not only match with the existing décor but also help you maintain the royalty of the place.
Education-Giving the students, staff and the parents, the disciplined access to the areas and maintaining the necessary aura of the place, the Belt Posts from QMaster are the Simple and Somber Solutions to the Crowd Management Needs of such Places.
Finance-The linear queuing strategies at banks and other financial institutions help the service staff to provide the services in an efficient way and help them concentrate on the tasks in the disciplined environment. This will avoid any possible mistakes in the calculations and will increase the work efficiency in the better way.
Hospitality-It's all about making your guests happy and you can make them leave in a happy mood, if you will serve them with a VIP treatment. Especially tailor-made for giving the VIP feel to the visitors, the Rope Posts can be ordered from QMaster and can be installed for the lifetime experience of your valuable customers.
To get to know about our other products, you can call at 09910825579 or email at info@qmaster.in
Get Diverse Industry Solutions at QMaster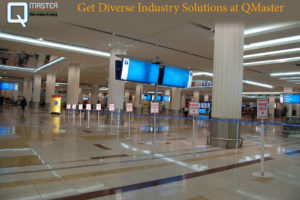 The proper customer flow, on-time services and the fine queue management is the need of every business these days. So, indifferent from the industry-specif