73
Mismanaged and unorganized crowd, poor queues and chaos irritate customers as well as employees resulting in declining sales and losing customers. To cope with such situations QMaster offers top-class crowd control and queue management solutions with its sophisticated, handy and durable queue managers and crowd barriers. QMaster assists different industries such as hotels, hospitals, retail sector, airports, schools, museums etc. to maintain discipline, enhance customer experience, and optimize productivity and to drive sales both directly and indirectly.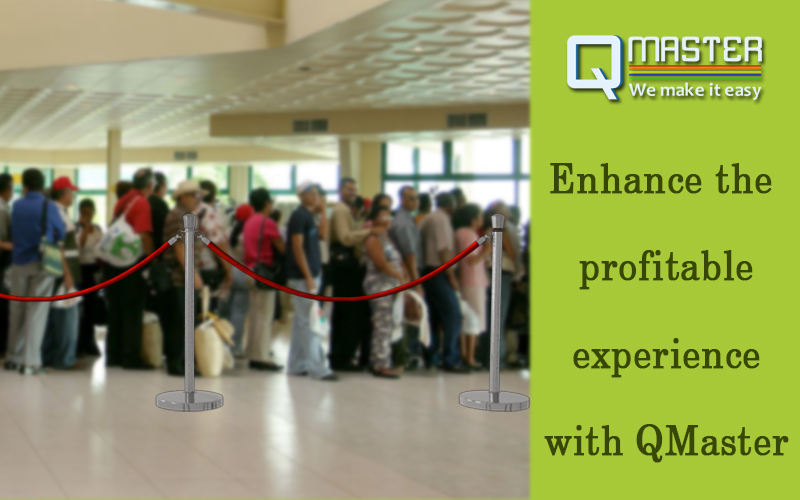 Every retailer aim to increase sales by delighting and satisfying customers. The best way to do this is by forming and structuring queues for maximum efficiency. Standing and waiting in queues is indeed monotonous and irritating that may lead to customer's walk away. Use flexible QMaster posts to outline the formation of a queue to give it a proper structure and connect all the posts and stanchions together to build customer flow. Guide customers by giving them proper instructions on where to go and where not by using signage, eliminating waiting line confusion. This way customers enjoy smooth shopping and exploring experience while employees also work better, optimizing the efficiency and services in decorum.
To make your profitable experience even better, try to offer customers something extra appealing. Retailers can productively utilize the idle time of customers which they spend waiting in long queues to increase their impulse sales by simply adhering to creative merchandising technique and interactive queuing. Minimize customer's waiting time with intelligent queuing by engaging them into things that would interest them thus grab this golden opportunity to drive impulse sales with your out of the box merchandising ideas.
Effective Sign Boards also alters idle waiting time into customer satisfying and profit building time. QMaster Sign Board is a compelling accessory to display the products and vouchers that are right for your shoppers. You can simply mount this Sign Board on the top of the post in queues to grab customer's attention while they are waiting for their turn in line. This is the right time and the right approach to engage your customer with the products you want them to purchase additionally. Managed queues and great merchandising plans combined, increase your profit, interact with customers and engage them while waiting thus decrease their perceived waiting time, enhance productivity, customer satisfaction and improvise your brand value altogether.
QMaster offers various products such as Rope Posts, Ropes, Belt Posts and Sign-Boards etc. for the effective queueing arrangements at your place. Choose the ones according to your needs and enhance your profits with the significant numbers.
Enhance the profitable experience with QMaster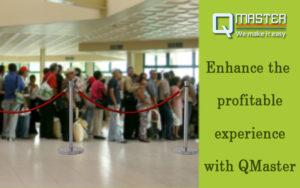 Mismanaged and unorganized crowd, poor queues and chaos irritate customers as well as employees resulting in declining sales and losing customers. To cope