78
Have you ever wondered about the fact that whenever we have talked about Queue Management in our previous blogs, we have parallely talked about the customer experience too. And the whole customer experience constitutes of various factors such as operational environment of your place, the service orders and other related things.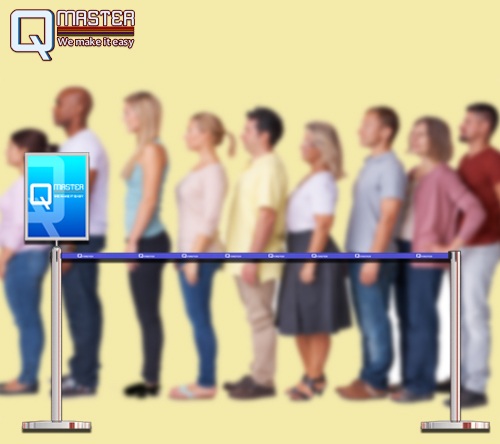 Here at QMaster, we are combining these two very important concepts in a single product range. We are talking here about our Products Related to Crowd Control and Queue management at your place.
This product line includes Retractable Belt Posts, Rope Posts, Ropes and Sign Boards, which all can be used for great customer experience at your place.
Choosing these Queue Management Solutions for better customer experience can certainly get you attention, more footfall and better profits.
With the properly lined up queues, you can now actually deliver honest service to your customers, while conveying the relevant message through the appropriate sign boards for added ease and faster response.
Overcoming the delays in service queues and giving the First Come First Serve Based response the customer will improve their patience, positive experience and ultimately the Commitment towards your brand.
Another benefit, that you will receive from this queue management equipment is that it will let you do the best resource optimization, hence lowering the man-power costs that would otherwise require to control, manage and guide your regular customers.
With the help of these belt posts in the areas like malls, educational institutes, cash counters, metro stations etc. one can easily have the visitors stand in line and wait for their turn. And by the time, they are waiting, you can convey your branding or the message to them through screen or digitally printed belts of these belt posts.
And if you are looking for a bit sophisticated option for the events, celebrations or VIP functions, Rope Posts is the first choice of our customers. Available in Royal colors of ropes, these are made from velvet material, and can be kept firm with the golden or silver finish queue posts.
Both of these queue management products are made from durable and sturdy material and offers a nice uncluttered view to your place.
If you too wish to get any of these products for your place with regular footfall, you can get the details from our site. Or alternatively you can call our representatives to have everything explained in detail for you.
Customer Experience and Queue Management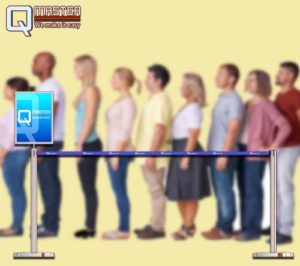 Have you ever wondered about the fact that whenever we have talked about Queue Management in our previous blogs, we have parallely talked about the custome