77
What is Crowd Control Equipment?
When a large number of people gather at some place in an unorganized manner, the equipment that is used to control and manage this group of individuals is called Crowd Control Equipment.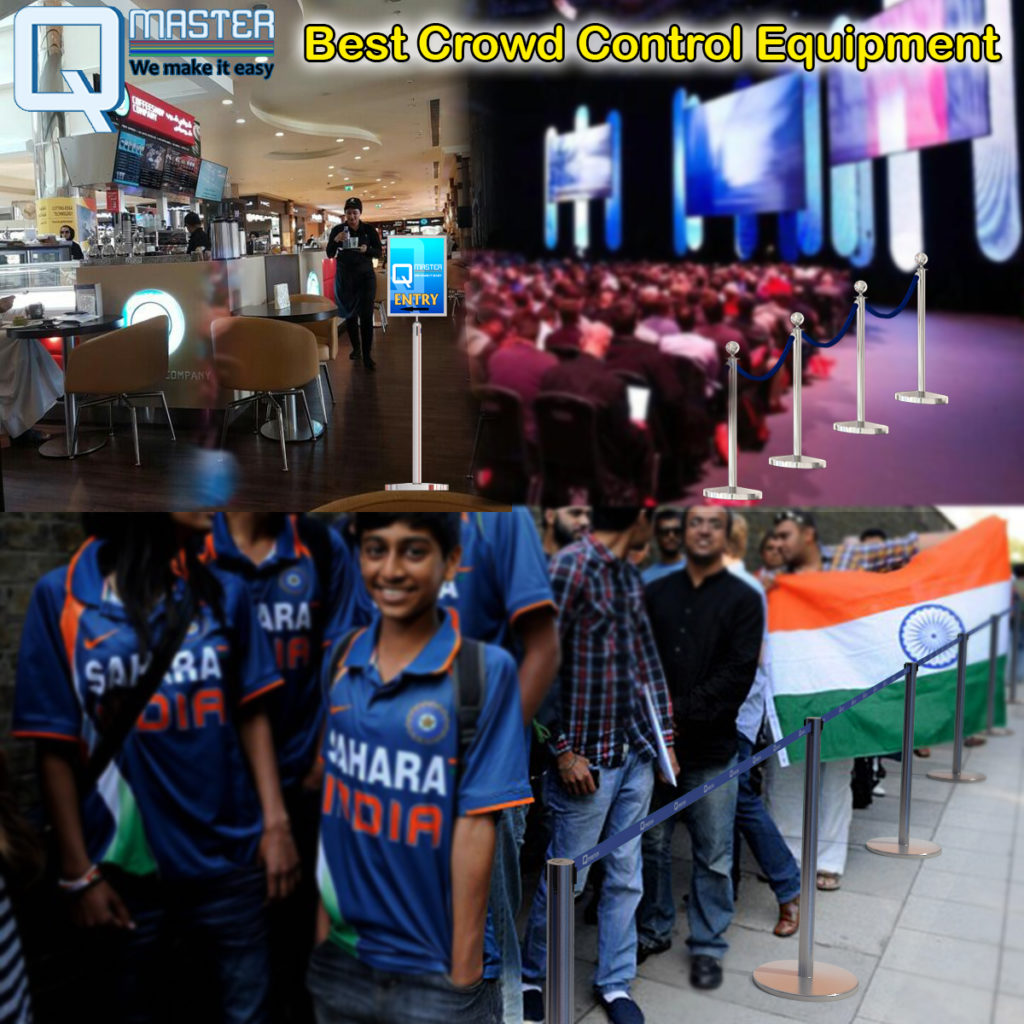 The major range of products that comes under this category are-
Why is Crowd Control Equipment required?
Any event or the place that is likely to witness heavy footfall can be managed with these Crowd Control Equipment.
The top reasons to use these Q-Management products include-
For Security Reasons– Security checking and controlling is easier when people enter in queues.
Cordoning off– Cordoning off certain restricted areas is more comfortable with these crowd control posts.
Queuing Solution– Organizing the unruly crowd is better with queue posts.
Barricading– Barricading of some particular area is done perfectly with these crowd control equipment.
Time-Saving– When the task is done in a managed way, it takes the least time to complete.
Visitor Satisfaction– Customer service when given effectively, leads to happy customers at the end.
Enhanced Brand Value– Happy Customers are the face of your business, and if they are satisfied, the brand value graph will automatically grow exponentially.
Which Crowd Control Equipment best suits your needs?
The one that you should choose depends upon your particular requirement. Still, here are some ideas of the right equipment at the right place.
Belt Posts– For crowded events, queueing needs at public places, malls, Retail, Hotels, etc.
Rope Posts– For VIP entries, posh locations, elegant interiors etc.
Chain Posts– For Schools, Sports Events, Auto Shows, Museums, Exhibitions, etc.
Sign Boards– Anywhere you need to direct, inform or instruct the crowd.
When should these CCE (Crowd Control Equipment) be used?
The times when there is no other way than to use this CCE are:
When there is heavy footfall.

When customer/visitor satisfaction is your foremost goal.

When something should be kept under restriction and supervision.

When giving them the visual sign instructions is the feasible way to direct.

When queueing is necessary for security reasons

When you want the disciplined entry and exit at your place.

When the customer service staff needs some help in their workload.

When dividing the people into lines is the only way out to avoid chaos.

When you want to give someone a proper VIP treatment.

When highlighting a product at the centre of some space and protecting it at the same time is on your priority list.
Where to get?
QMaster is the place to get these excellent products at the most affordable prices available in the market. Starting from a mere price of Rs. 999* this crowd control equipment is reliable, stylish and robust all at the same time. To do any product related query or to place your order you can call at 9910825579 or email at sale.qmaster@gmail.com
Best Crowd Control Equipment- What, Why, Which, When and Where.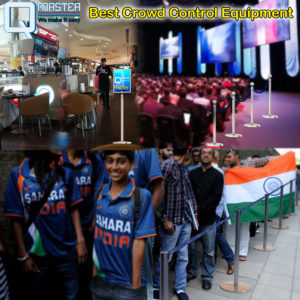 What is Crowd Control Equipment? When a large number of people gather at some place in an unorganized manner, the equipment that is used to control and man