76
Queue posts otherwise called as crowd control stanchions are intended to manage queues and comes in a variety of styles, sizes and materials to suit the necessities and prerequisites of various queueing plans.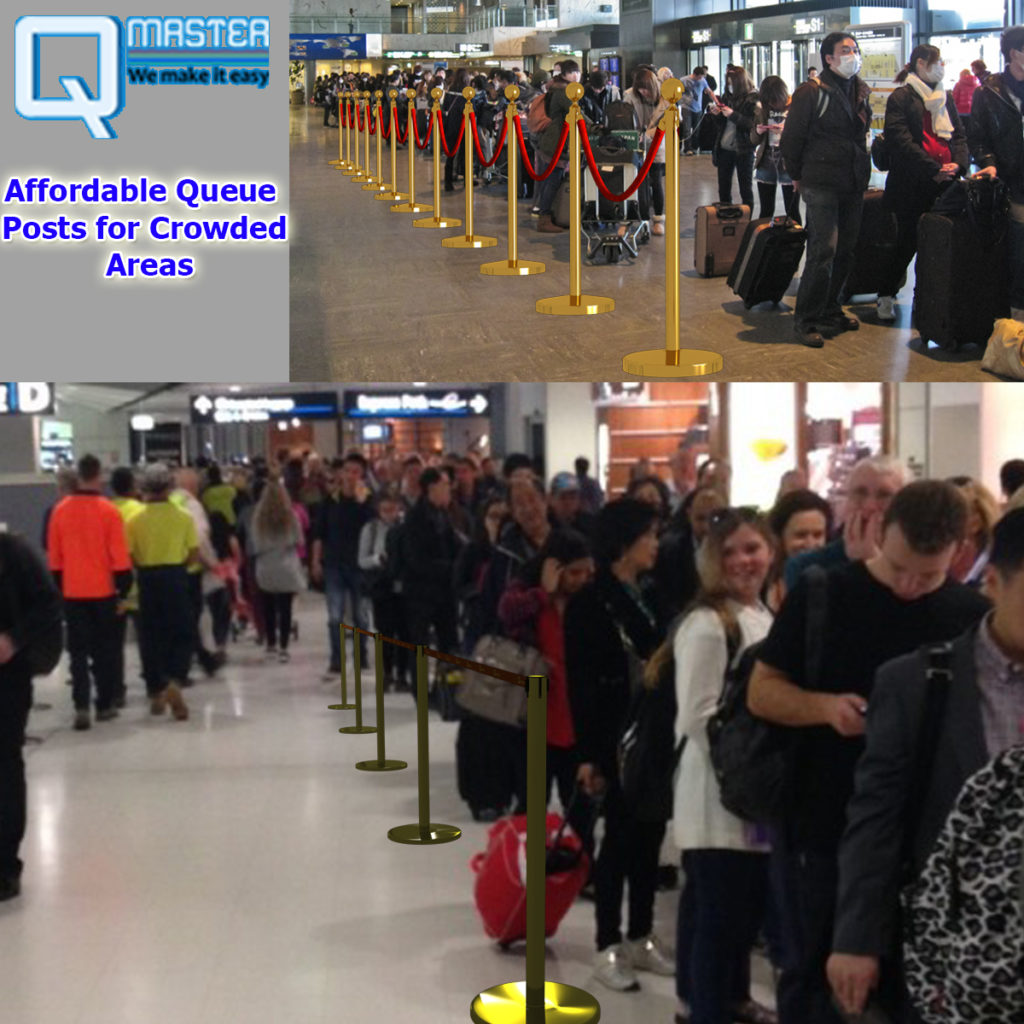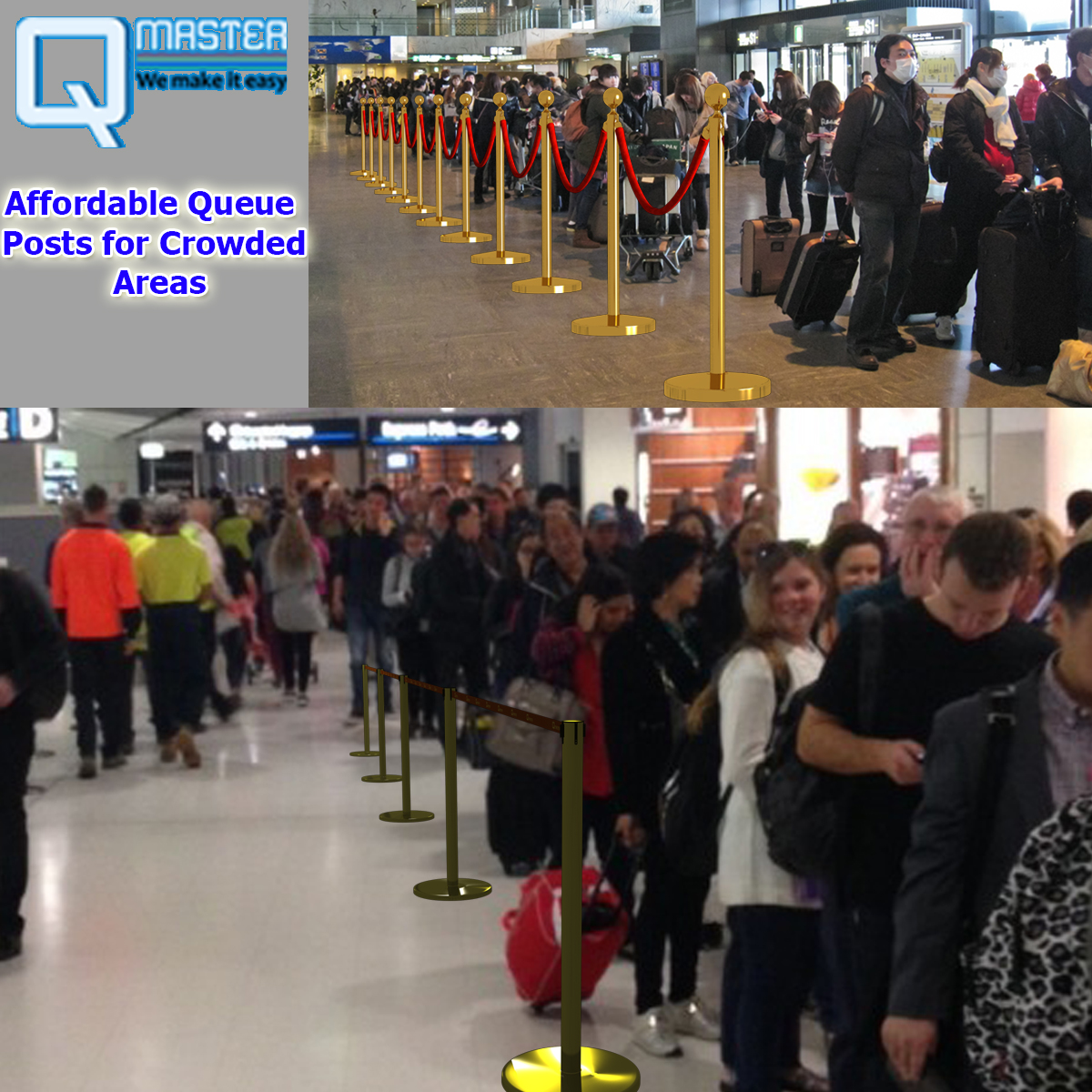 The most widely used posts assortments comprise of rope posts, chain posts or retractable belt posts, each deliberately intended to align "The Line naturally."
The variations in QMaster posts are like Retractable Belt Post, Rope Post and so forth. Each one of which gives a certain sense of security to its users with portability as an added feature for the handling staff.
The queues are hence easy to tackle and affordable to manage with QMaster. Additionally, these posts provide not only the efficient queuing system but also direct, barricade, cordon or guide without offending anyone.
QMaster is continuously working hard towards the efforts to make it easy for your customers to move through the queues freely and implement it as and when needed depending on the footfall.
The posts are meant for versatile usage that makes it simple for the visitors to move through the lines unreservedly and gives you an option to actualize it as and when required relying upon the footfall.
Now as you have got to know much about these crowd control solutions, let's see how they can help you at your place-
It will help them move towards the desired location by directing them without even letting them think that their movement is being controlled according to your wish. Belt or Rope Posts help guests/clients to be in the line as well as maintain the decorum of your place.
Coordinating the Customers/Visitors Flow
QMaster Stanchions or Posts fills in as one of the foundational components for any office, helping them organise and sort out the client/guest stream. Retractable belts or velvet ropes with their active presence helps in guiding the clients to explore the location most in the most efficient way.
Be it week after week, day by day, hourly or regularly, sometimes the number of visitors can't be predicted at the moment. In this case, queue posts come up as a beautiful arrangement, enabling an office to scale up the quantity of line posts according to the expected footfall.
Comfort of the staff as well as visitors
A well-managed place always leads to customer satisfaction and increases the chances of their returning next time. Moreover, staff on duty will also do their work with ease as everything will be managed and controlled in a decent way.
Thus, queue posts/crowd control stanchions are an essential segment of each business or industry to help them effectively manage their footfall. Visit qmaster.in and explore for more varieties.
Affordable Queue Posts for Crowded Areas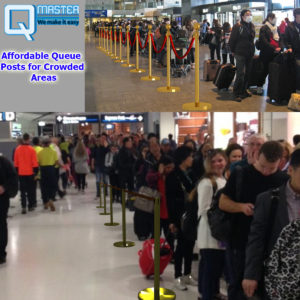 Queue posts otherwise called as crowd control stanchions are intended to manage queues and comes in a variety of styles, sizes and materials to suit the ne